Simon Calvert, Deputy Director of the conservative UK advocacy group – the Christian Institute – has reacted angrily to the news that Scotland has become the first country in the world to embed LGBTI equality and inclusion in all state schools.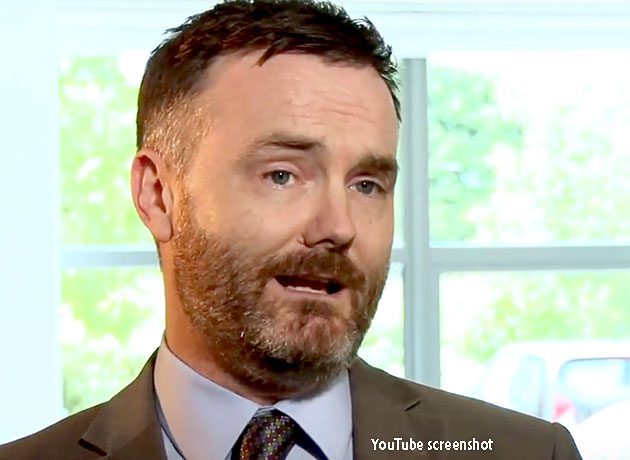 Calvert, above, is quoted by The Christian Post as saying that parents:
Don't want to see controversial political agendas embedded across the curriculum. There are a diversity of beliefs about LGBT issues in Scotland. The approach adopted by the Scottish government assumes there is only one acceptable view.
Calvert fears that children from families who don't "subscribe" to the state-sanctioned view:
Will be made to feel isolated in their schools. LGBT activists are often highly intolerant of traditional religious views and the people who hold them. There is already a great deal of emphasis on LGBT issues in schools. Perhaps the time and money would be better spent on trying to improve education for everyone, instead of promoting LGBT politics.
The groundbreaking new policy was announced at the weekend by Deputy First Minister John Swinney who told parliament that the Scottish government will mandate all state schools to "teach LGBTI equality and inclusion" to different age groups across different subjects.
According to Swinney, the Scottish government has accepted all 33 recommendations from its LGBTI Inclusive Education Working Group, which was created:
To improve the learning experience for LGBTI young people.
The government will start working immediately to implement the recommendations.
Swinney said:
Scotland is already considered one of the most progressive countries in Europe for LGBTI equalit. I am delighted to announce we will be the first country in the world to have LGBTI inclusive education embedded within the curriculum.
The news was welcomed by the National Secular Society (NSS). But it warned that religious groups would work hard to sabotage the policy, and told the Scottish government that it must not allow faith-heads to undermine its stated commitment to LGBT-inclusive education.
The NSS has found that at least nine of Scotland's 53 Catholic state secondary schools are teaching sex education through the prism of Catholicism, undermining LGBT+ equality. It claimed that the true number of Scottish schools doing this is likely to be significantly higher.
Stephen Evans, the NSS's Chief Executive, said:
It is encouraging to see the Scottish government make a strong commitment to LGBT equality. But genuine equality will require LGBT people and issues to be increasingly normalised.

Encouraging this will mean, above all, taking on those who promote exclusive views of sexual relationships or prejudiced attitudes towards LGBT people.

In Scotland's schools that unavoidably means taking on religious groups which retain influence over the way the schools are run …