The Vatican and American bishops have been hit by a class action lawsuit which sites  a federal anti-racketeering law known as RICO.
The cction was brought against the United States Conference of Catholic Bishops (USCCB) and the Holy See by six plaintiffs who are suing on their own behalf and fellow victims of Catholic clerical abuse.
The Vatican is being targeted as as a foreign state, an "unincorporated organization," and as the "head of an international religious organization."
The preamble to the case includes an overview of the ongoing sex abuse crisis in the Roman Catholic Church, noting all classes of people who have been mentioned in connection with the scandal.
The complaint reads:
This case is about the endemic, systemic, rampant, and pervasive rape and sexual abuse of Plaintiffs and Class Members perpetrated by Roman Catholic Church cardinals, bishops, monsignors, priests, sisters, lay leaders, members of Catholic religious orders, educators, and other of Defendants' personnel, members, agents, and representatives … while serving in active ministry – with the knowledge of Defendants
The plaintiffs' first charge says:
Rather than safeguarding and protecting Plaintiffs and Class Members – who were minor children at the time – Defendants protected the abusive Clergy, took extraordinary measures to conceal their wrongful conduct, moved them from parish to parish, without warning church members or the general public, thereby further facilitating their predatory practices, failed and refused to report the abusive Clergy to law enforcement or other responsible authorities as required by law, and – incredibly – even promoted the abusive Clergy. Defendants' wrongful acts are ongoing and continuous.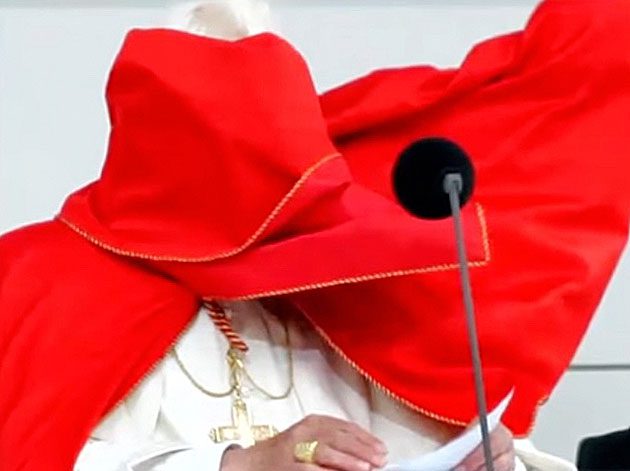 The document then cites the Racketeer Influenced and Corrupt Organizations Act (RICO).
The lawsuit was filed at US  District Court in Washington, DC on November 13 by attorneys Mitchell Toups, Richard Coffman, Joe Whatley Jr., and Henry Quillen acting for plaintiffs are Timothy B Lennon; Mark S Belenchia, Alfred L. Antonsen, Jr,  Joseph Piscitelli,  Shaun A Docherty and Mark Crawford. They have asked for a trial by jury.
The victims are hoping to win:
Compensatory damages, economic damages, punitive damages, RICO treble damages, medical monitoring, pre- and post-judgment interest, and attorneys' fees, litigation expenses, and court costs.
They are also hoping that their actions will force the Holy See and the USCCB to:
Comply with various state statutes requiring them to report the abusive Clergy to law enforcement or other responsible authorities, terminate the abusive Clergy, identify the abusive Clergy to the general public so that parents may protect their children going forward, release documents evidencing such Clergy abuse to achieve transparency, and such other relief the Court deems just and proper.