Don't you just love it when bigotry backfires?
In the second case of its kind this year, an online funding campaign has raised a huge sum of money for a Buffalo, New York, student who was disowned for refusing to submit to a 'pray-away-the-gay' programme.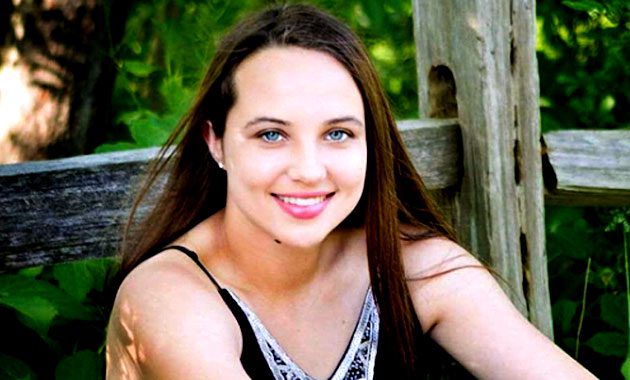 The fundraiser for Canisius College cross-country and track athlete Emily Schreck, above, has surpassed $98,000.
Her experience mirrors that of Florida teen Seth Owen who was made homeless after refusing his parents' demands to continue with his "gay cure" therapy at a local church. He'd had a year of "conversion therapy" before kicking over the traces and saying: "Enough is enough!"
The campaign launched for Owen by one of his teachers pulled in $141,619.00.
Scheck's parents cut off ties with her by text message in August, after finding photos of her on social media with the woman she is dating.
Her mother sent her a series of texts giving Scheck an ultimatum: Leave college, give up her partial scholarship and return home to upstate New York to undergo conversion therapy — or be cut out of her family's life.
When Scheck refused her father drove 85 miles to dump her belongings – even her birth certificate – in her car.
Her parents had already removed her from their car insurance coverage, and her father took her vehicle's license plates.
Her mother said in a text:
Well, I am done with you, as of right now, declare yourself independent. You are on your own. Please don't contact us or your siblings.
When Scheck asked why her mother was disowning her, the reply she got was:
Because you disgust me.
Earlier this month a classmate, Grace Hausladen, launched a GoFundMe appeal, saying:
Emily has no home, and has no family supporting her. In 2019, she will no longer be on her parents health care plan and will have a whole new set of expenses to be covered. She was kicked out of her home for being herself. No one deserves to have their home and siblings taken away from them for being their true selves. Though she has made a new home in Buffalo through her teammates and her girlfriend, Justyna, we can no longer stand by and do nothing.
Scheck's father, Timothy, told The Buffalo News that there is much more to the story than his daughter is sharing. The family asked her to participate in "counseling sessions", but he said that did not mean conversion therapy.
The family "loves her" and accepts her sexual orientation, he said.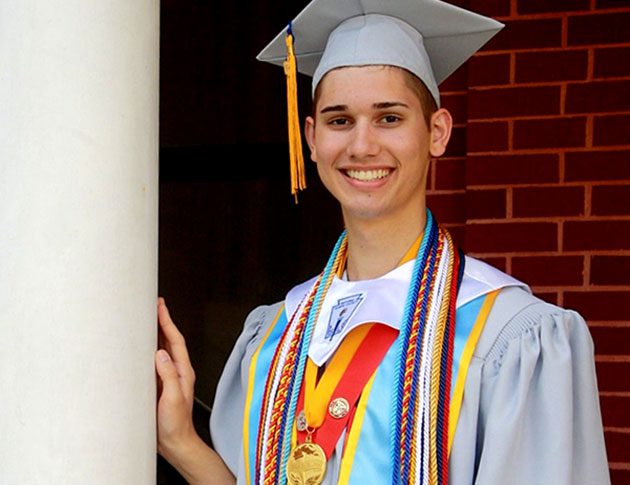 Meanwhile, Seth Owen, above, revealed that he planned to use the money raised not only to further his education at Georgetown University but to establish a scholarship to help LGBTQ+ scholars who find themselves faced with homophobia in their families.
Speaking of homophobia, Peter (Barbie) LaBarbera, grand poohbah at Americans for Truth about Homosexuality, is deeply upset that Facebook has removed his AFTAH page for "hate speech".