This is how the India's annual Pathron Ka Mela festival works: each year Hindu villagers near Shimla in Himachal Pradesh pelt one another with stones, and the person who gets to bleed first is regarded as 'honoured', and gets to smear his blood on the goddess's forehead.
This year ritual, held earlier this week, lasted only 30 minutes. It was stopped when Jamogi of Khund village was injured and started bleeding.
Local administrators and human rights activists have been discouraging the villagers from engaging in this dangerous nonsense but they are not willing to give it up. After all, they've been doing it for almost 400 years, according to this NDTV report.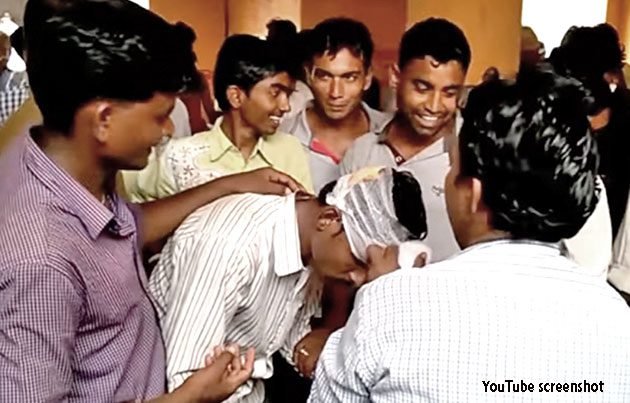 A YouTube video shot at the 2016 ritual shows people people being treated for injuries at a first aid centre specially set up for the event.
Two comments on NDTV say:
No wonder I feel like we still live in stone ages in this country
And:
This is symbolic of what is happening allover India today. Half the population is throwing stones at the other half.
Hat tip: Gaurav Tyagi