Rider University in New Jersey has joined several other US educational bodies in a bid to exclude Chick-fil-A from its campus, citing the company's opposition to same-sex marriage and its generous donations to homophobic organisations.
Rider cited the "company's record widely perceived to be in opposition to the LGBTQ community," and claimed that while excluding the option of Chick-Fil-A could be seen as a "form of exclusion", administrators believes it's acting "faithful to our values of inclusion."
Rider Assistant Vice President of Student Affairs Jan Friedman-Krupnick said in a statement to Campus Reform.
It is important to me and to the University that all voices are heard. While Chick-fil-A is among other restaurants preferenced by Rider students, there are members of the community (faculty, staff, and students) who strongly opposed the option as well […] we carefully weigh benefits, risks and voices representative of all of our campus constituents.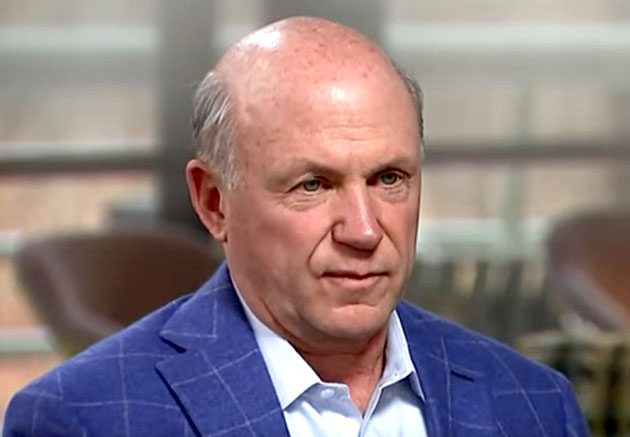 Chick-fil-A is famously operated on the Christian principles of its national leadership, including closing on Sundays, listing "to glorify God" as part of its corporate purpose, and its active charitable arm. For years, liberals have boycotted the chain due to CEO Dan Cathy's stated opposition to same-sex "marriage" and the company's past donations to social conservative groups such as Family Research Council and Focus on the Family.
On Tuesday this week, Chick-fil-A issued a statement to the AP addressing the controversy.
Rider University's survey was recently brought to our attention, and while we respect the University's decision, this news story represents a good opportunity to clarify misperceptions about our brand. Chick-fil-A is a restaurant company focused on food, service and hospitality, and our restaurants and licensed locations on college campuses welcome everyone. We have no policy of discrimination against any group, and we do not have a political or social agenda.
Really?
In June this year Think Progress reported that company continues to support "rabidly anti-LGBTQ organizations".
This despite it CEO Dan Cathy, above, saying four years ago that the company would stick to selling chicken and would be staying out of the fray when it comes to equality.
I think that's a political debate that's going to rage on. And the wiser thing for us to do is to stay focused on customer service.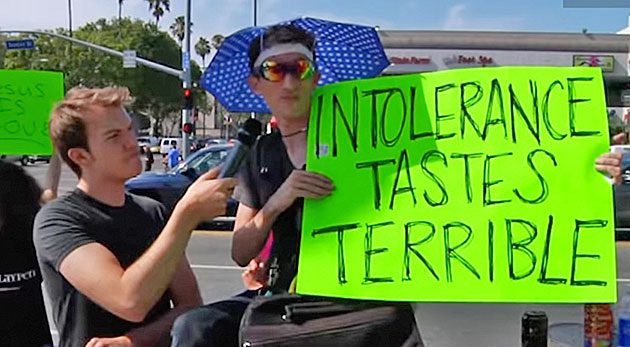 Yet in 2016, the Chick-fil-A Foundation gave about $1.8 million to three non-profits known for discriminatory activities: the Fellowship of Christian Athletes, Paul Anderson Youth Home, and Salvation Army. This is actually a significant increase compared to its 2015 totals to the same groups.
More than $1,500,000 of that went to the Fellowship of Christian Athletes and its local affiliates. The group seeks to use athletes and coaches to spread Christian teachings and impart an anti-LGBTQ message. The group's Campus Playbook teaches young leaders that "God's design for sexual intimacy is to be expressed only within
 the context of marriage, that:
God created man and woman to complement and complete each other. God instituted marriage between one man and one woman as the foundation of the family and the basic structure of human
 society.
More than $130,000 went to the Paul Anderson Youth Home, a Georgia-based "Christian residential home for troubled youth". They teach boys the dangerous myth that "sexual, physical, and mental abuse of children, mostly in the alleged 'safety' of their own homes has produced all kinds of evil throughout the culture to include the explosion of homosexuality in the last century," that "homosexual behavior and lifestyle" are lawlessness, and that same-sex marriage is:
Rage against Jesus Christ and His values.
More than $146,000 went to the Salvation Army. The religious organization has a lengthy record of opposition to same-sex marriage equality, anti-LGBTQ housing discrimination, and promoting exemptions from non-discrimination ordinances.
Rider student Julia Pickett, president of the campus Young Americans for Liberty chapter, told Campus Reform she recognizes Rider's right as a private institution to exclude Chick-Fil-A but considers the decision unfair.
They sell chicken, so as far as I am concerned that should be the focus. I think that the administration of Rider felt that having Chick-Fil-A on campus would cause unwanted controversy and felt that the easiest fix was to find another restaurant. I wish they would be honest about it though instead of trying to cover it as a deep offense to the school.
Other institutions that have attempted to exclude Chick-Fil-A include Johns Hopkins University, Duquesne University, University of Nebraska Kearney, and the DICK'S Sporting Goods Pittsburgh Marathon. New York Mayor Bill de Blasio and Twitter CEO Jack Dorsey are among the prominent figures who have condemned the company.