Mitzvah Day in the UK is an annual interfaith community programme – one which gained publicity at the weekend when the Guardian carried a report of chicken soup being prepared and served in a mosque.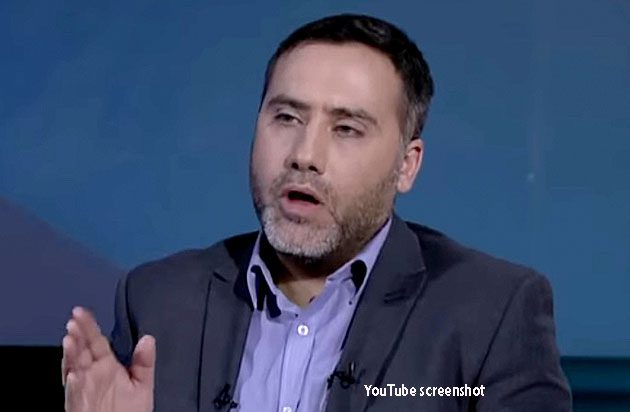 The outreach was seen as a sinister ploy to infiltate Islamic communities by Roshan Salih, above, who edits "Five Pillars" and and heads an Islamic news site in the UK, Press TV.
Salih claimed at the weekend that the day of Jewish-led social action was  being:
Sponsored by a pro-Israel organisation.
His remarks came after the two faith communities united to make more than 2,500 bowls of chicken soup – known as "Jewish penicillin – for the homeless, in an initiative jointly held with the Jewish charity and Muslim Aid UK, at East London Mosque.
Salih said in a tweet that Israel supporters were "doing soft infiltration of Muslim communities"  in holding the cookathon, and urged Muslims to:
Have a zero tolerance policy against working with Zionists.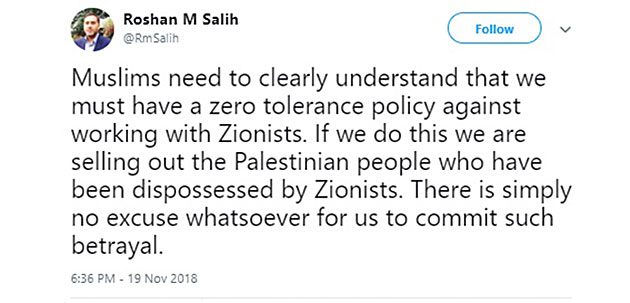 He went on to accuse the organisers of "normalising" relations.
In a further tweet, he said:
I'm not saying all those who participated in Mitzvah Day are Zionists or Muslims collaborating with Zionists. I'm saying this event is sponsored by at least one pro Israel organisation & that soft, cultural, interfaith activities are a tactic Zionist orgs [sic] use.
Simon Johnson, CEO of the Jewish Leadership Council, hit back, saying that the Mitzvah Day event was:
Fulfilling the commandment to help those less fortunate & encourages others to do the same.
Meanwhile, Jewish actress Tracy Anne Oberman said:
Sharing soup recipes across communities is apolitical and opens debate and friendship. There is so much inter community work going on behind the scenes and we need to promote that. Not the differences.