It was truly amazing night for women candidates running for political office in the US mid-term elections – but a disappointing one for Kentucky's Kim Davis, who became a poster girl for the religious right after the county clerk defied the Supreme Court and was briefly jailed in 2015 for her refusal to issue marriage licenses to same-sex couples.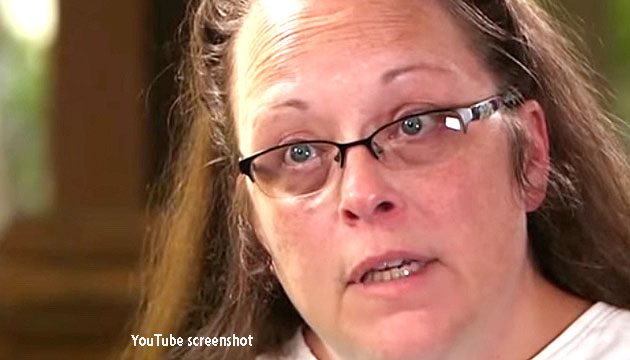 The godly Davis lost her bid for re-election by fewer than 700 votes among nearly 7,800 cast. Her Democratic opponent, Elwood Caudill Jr, bested her in the race for the position of  clerk of Rowan County,
After he was denied a marriage licence by Davis, gay man David Ermold, announced that he would contest her for the position, but he then lost the Democratic primary to Caudill, chief deputy in the county property valuation office.
After losing the nomination, Ermold accused Caudill of being a bigot who uses anti-gay slurs and said he would not vote for either him or Davis in the election. Caudill has denied the accusations of bigotry. He told the AP in September that he would abide by the law when it comes to treating people equally.
Since the summer of 2015, Davis has appeared in statewide Republican campaign ads, met the Pope, campaigned against same-sex marriage in Romania, attended a State of the Union address and published a book:
Under God's Authority: The Kim Davis Story.
Davis could not be reached for comment Tuesday night.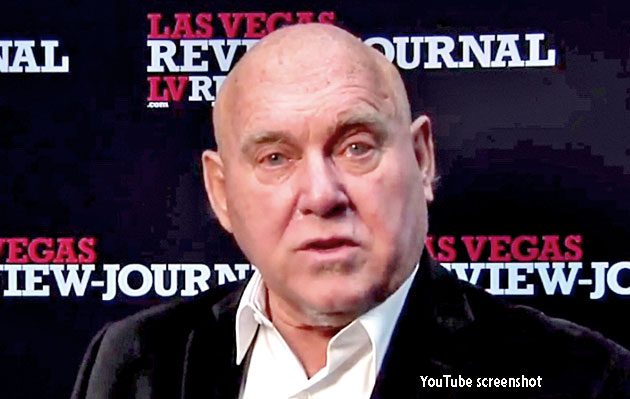 Meanwhile it's reported from Nevada that a dead Republican and brothel owner Dennis Hof, above, "heavily" defeated Democratic educator Lesia Romanov in the race for Nevada's 36th Assembly.
Hof, who modelled himself on Trump, was was found dead on October 16 after a weekend of parties celebrating his 72nd birthday at one of his brothels. Officials are still determining his cause of death, but they don't suspect foul play
County officials will appoint a Republican to take his place in the seat.
Hat tip: BarrieJohn (Davis report).