The Mormon Church, with their long history of poking its nose into the political affairs in their home state of Utah and beyond, faces a possible lawsuit for interfering in the recent Proposition 2 ballot regarding medical cannabis.
A week after Utah voters approved the initiative, a lawyer representing patients and advocates formally told the church to preserve records that may reveal its alleged attempts to undermine Proposition 2 which ultimately passed by roughly 52-46 percent, with some ballots still left to be counted.
Though the church said it supports medical cannabis reform, it vehemently resisted Proposition 2 and implored church members to vote against it.
Attorney Rocky Anderson, a former mayor of Salt Lake City, wrote in a notice in which several Utah lawmakers, the Utah Patients Coalition and the Utah Medical Association were also named, and asked to them  maintain records. He said the church has:
A long history of dominating and interfering with the government of the State of Utah, often dictating to state and municipal legislators what legislative measures or policies they are to support or oppose. That dominance and interference is prohibited by the Utah Constitution.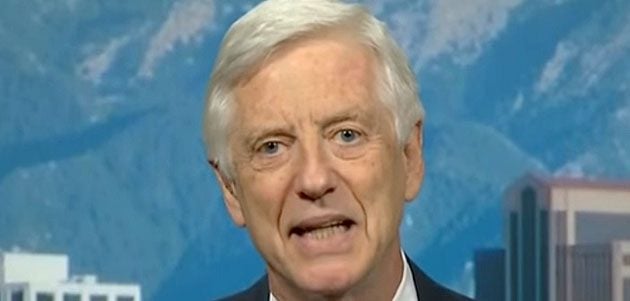 Whether or not there will be a lawsuit remains unclear, as Anderson wrote that it was up to the claimants who reached out to him to determine if that was the best course of action. Advocacy groups TRUCE and the Epilepsy Association of Utah, along with several patients, are listed as claimants in the document.
Brian Stoll, a reform advocate who has served as a spokesperson for TRUCE and is also a member of the church, said he expect a lawsuit to proceed.
Speaking as myself, not TRUCE, I do believe that they have every intention of going forward with the lawsuit if only to get lawmakers under oath discussing the domination of the political process in Utah of the Church of Jesus Christ of Latter-day Saints on record, There have been many stories over the years about their undue influence, including some accounts published by lawmakers detailing how intimately involved they are in legislation regarding certain topics.

As you know, I'm an active member of The Church, and that will remain true. However, after having worked with the Utah legislature for the better part of three years where I saw this happen, and seeing all their work to thwart Prop 2 including having the ability to call a special session, I feel that it's unethical and not right for them to have such an influence.
A spokesperson for the Mormon church said:
We  have worked, from the outset, with medical professionals, law enforcement, educators and many other groups and prominent community leaders to seek the best for the people of Utah, to provide relief from human pain and suffering, especially where children are concerned.

Broad community engagement was the reason a workable, beneficial and safer medical cannabis program was put together at the direction of state leadership. We stand behind and look forward to the safe, responsible and  compassionate solution that will be considered by the state legislature.
The church faced a huge backlash when, in 2008, it spend a huge amount of money to support California's Proposition 8, a successful initiative to ban same-sex marriage in that state.
The church repeated lied about its support for the proposition.