This is what The Satanic Temple's statue of the goat-headed pagan god Baphomet looks like.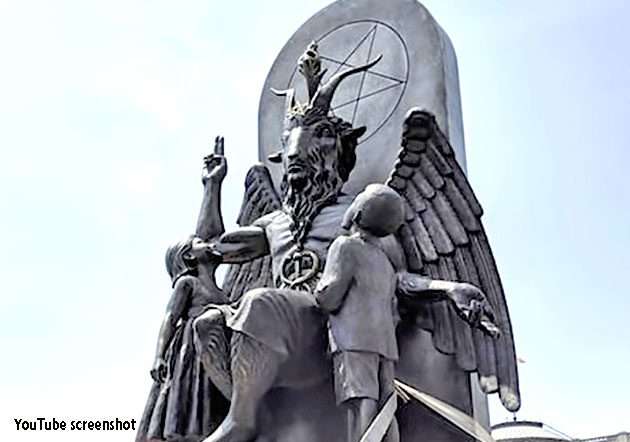 And this is how it was replicated in Netflix's The Chilling Adventures of Sabrina.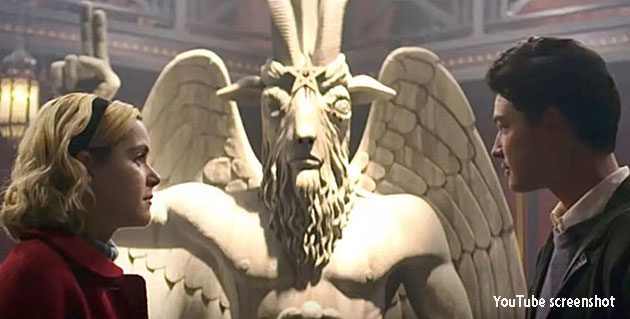 Now the Satanic Temple has hit Netflix and Warner Bros with a $150 million lawsuit for using the organisation's copyrighted design of the monument in four episodes of Sabrina and is a "key element" in the season finale.
In the lawsuit, the Temple claims:
Defendants misappropriated the TST Baphomet Children in ways implying that the monument stands for evil. Among other morally repugnant actions, the Sabrina Series' evil antagonists engage in cannibalism and forced-worship of a patriarchal deity.
The temple says they notified Netflix and Warner Bros of the copyright violations back in October, but neither responded.
The Temple's co-founder, Lucien Greaves, tweeted last month that he was planning on taking legal action. He wrote:
Yes, we are taking legal action regarding #TheChillingAdventuresofSabrina appropriating our copyrighted monument design to promote their asinine Satanic Panic fiction.
The temple is seeking an injunction barring Netflix and Warner Bros from distributing the series with the allegedly infringing images.
They are suing for copyright infringement, trademark violation, and injury to business reputation, asking for $50 million for each alleged violation.