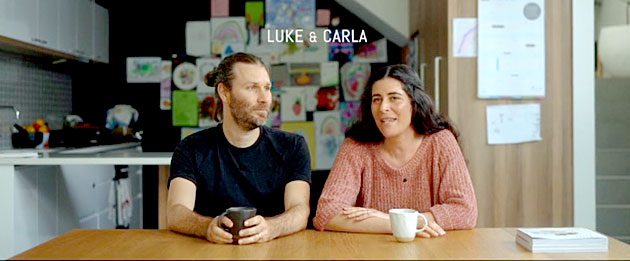 A leading wedding magazine in Australia, owned by devout Christians Luke and Carla Burrell, has gone belly up.
Advertisers began shunning White Magazine after the couple made it clear that the publication had no place for same-sex wedddings, and they are now complaining that they are being unfairly judged.
The Burrells said that they closed down White because they:
Had no desire to create a social, political or legal war.
In a farewell post on its website, which uses the word "love" 15 times. the magazine's founders said:
Recently we've experienced a flood of judgement. We know much of that comes hand-in-hand with running a public magazine. But we are also just two humans fumbling our way through these big questions and like anyone else, and we don't have all the answers.

Instead of allowing us the space to work through our thoughts and feelings, or being willing to engage in brave conversations to really hear each other's stories, some have just blindly demanded that we pick a side. We're not about sides, we're about love, patience and kindness.

A campaign was launched targeting the magazine, our team and our advertisers. Couples who have featured in our magazine have also been the subject of online abuse despite their individual beliefs. We're really saddened by this.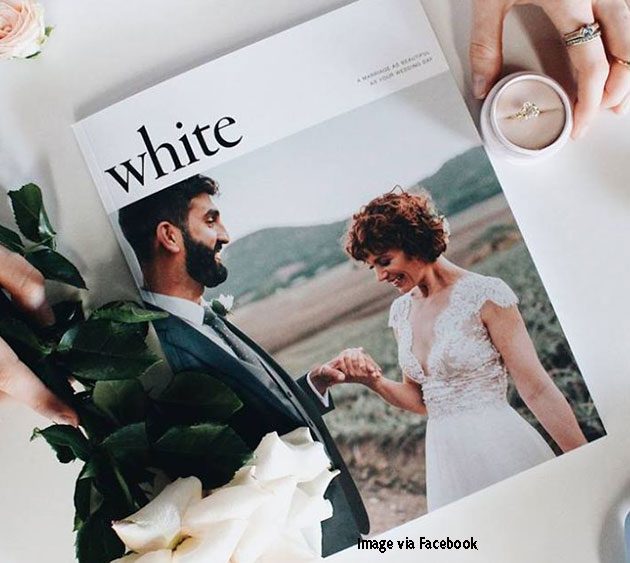 Their argument that they were being compelled to "pick sides" as about as specious as it gets. All people wanted of the magazine was equal treatment, but Christians like the Burrells simply don't get it. Nor, apparently, did they realise the financial benefits that would accrue from Australia's burgeoning same-sex wedding industry.
As of January 9, same-sex couples have been able to legally marry in Australia,
and it's been tipped that a $650 million marriage business will follow, creating 800 extra jobs.
The way they see it is that the exodus of advertisers that forced the closure has prevented them from reflecting their Christian "love". They insist that they cannot operate:
In a way that accurately reflects the deep love we have for all. As much as we love what we do and are inspired by the positive impact it's had, we need to draw the curtain on this part of our lives,  for now.
Photographer Lara Hotz, who shot three covers for the magazine said she was "deeply hurt" by the Burrell's exclusion of gay couples.
It appears they are happy to take money, content and photographs from LGBTQI advertisers and contributors, but are yet to support and represent us in the same way as heterosexual couples are represented in the magazine.
A Facebook post by White drew a mixed response, with some praising the founders for sticking to their principles, and others branding them homophobes who did not deserve to be in business.
Wrote Ruth Parker.
It doesn't seem to me that your agenda is just to love, it seems like your agenda is just to love straight people.
But another – Cynthia McKenzie – said she felt the magazine's freedom of speech had been impeded
Unfortunately today if you have faith and don't agree with same-sex marriage, you can't run your own business the way you want.
H/T BarrieJohn