Heavers Farm school in South Norwood holds a series of events that encourage pupils to be proud of themselves and their families, but this year's 'Proud to be Me' unleashed fury among some Christian parents who claimed that it was a gay pride by stealth celebration.
One immediate reaction was a call for the resignation of head teacher, Susan Papas, by an angry parent called Ruth Anderson who felt that Papas had abused her role by planning the event and should step down.
We were given this whole story that it was all about having pride in yourself, but that's ridiculous. There were rainbow flags around the school, and the kids were even told to wear bright colours. That's not having pride in yourself, that is blatant support for LGBT.
Papas defended the event in a Guardian report:
Equality is a thread that goes through our curriculum. We've done projects on black history month, disability and women's history. At the end of the year we decided to do something on anti-homophobia as part of Pride month, taking the idea that people and families can be different but everyone can be proud. There were some objections but they were outweighed by support.
Cue a despicable little evangelical outfit called Christian Concern, who seized on the event to trumpet its homophobia.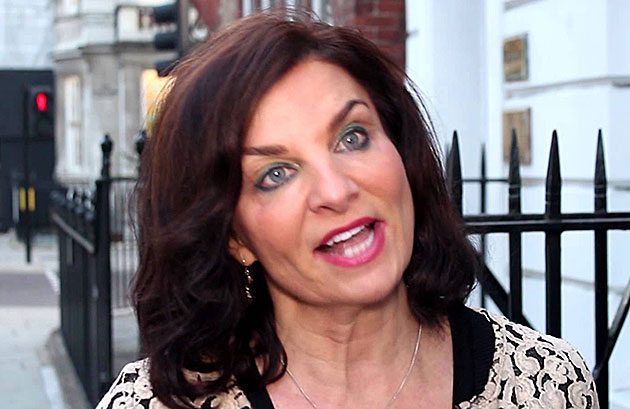 It quoted Andrea Williams, above, Chief Executive of the Christian Legal Centre, an associated organisation, as saying :
In another example of 'totalitolerance', those who preach tolerance and diversity the loudest do not appear to be interested in practising it … Education is always a partnership between the school and parents, but the school's actions show disrespect, dismissiveness and hostility towards these parents.

A particular agenda is being forced onto children inside the school gates and parents are being given no means to ensure that their children are being taught in line with their religious and philosophical beliefs.
Christian Concern announced this week that it was "supporting" another homophobic parent, Izzy Montague, who was scheduled to discuss the school's policy of inclusivity with the school's governors.
It implored people to pray:
• That Izzy's concerns would be listened to fairly and respectfully
• That the school would stop actively promoting LGBT ideology to pupils
• That the school would respect parents' wishes to have their children opt out of lessons that undermine their religious or philosophical views
Montague, named as Izoduwa Adhedo in the Guardian, said:
After I complained about my young child being forced to take place in an event that goes against our Christian beliefs, the school's attitude towards me changed completely. I know other parents who are afraid to speak up because of how the school has treated me.

It was like being bullied. They stopped treating me like any other parent but were antagonistic towards me. I believe that they retaliated against me by unreasonably excluding me from the premises, victimising my child and not taking my safeguarding concerns seriously.

I wasn't even trying to stop the Pride event. I just wanted my child to receive an education, rather than indoctrination.
According to the school's policy published on its website:
Issues such as bullying, racism, homophobia, sexism and prejudice are dealt with in lessons and assemblies. Classes visit places of worship that are important to different faiths.

Special celebration events are held and parents and visitors from different cultures, faiths or religions share their beliefs, customs, food and knowledge; all greatly enhancing learning within the schools.
H/T AgentCormac