Insisting they should not be flying on the Sabbath, a group of ultra-Orthodox Jews bound from New York to Israel reportedly forced an El-Al flight to make an unscheduled stop in Athens last week  – and are now demanding compensation of $13,000 each.
A letter sent by lawyers to the airline alleges that flight attendants had caused a delay of the departure, which the passengers said resulted in them:
Observing the Shabbat in an inconvenient place causing them emotional distress.
The letter added:
In an effort to defend itself, the company went on the offensive and disseminated false information about 'manifestations of violence' on the part of the passengers that never actually happened.
El Al's allegation served to vilify a group that:
Most of the public already enjoys hating.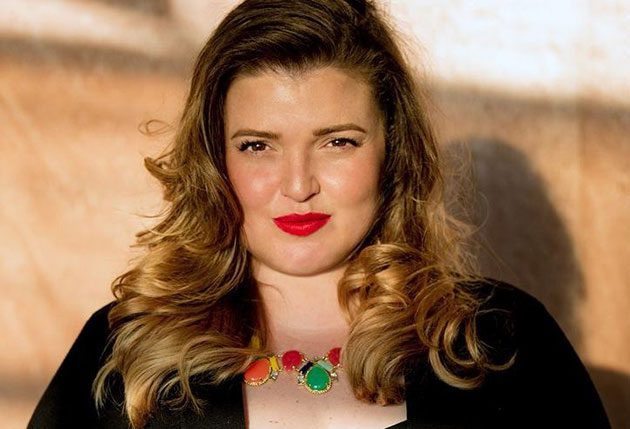 But the airline and some passengers insisted that several ultra-Orthodox passengers became violent toward the flight attendants. One passenger – Roni Meital, above –  who posted video clips of the incident to Facebook, described:
Hearing screaming and [seeing] a flight attendant crying after she was hit, pushed, amid threats [by ultra-Orthodox passengers] that would break open the door to the cockpit.

I found myself standing and [physically] protecting flight attendants who were crying and who just wanted to catch their breath after the [violent] behavior toward them.
Meital, who said that it took her more than 24 hours to get to Israel, went on to accuse the "Sabbath guards" of lack of respect to the other passengers and crew, and ended by thanking the attendants.
You were adorable in the whole situation. Hugs to the flight attendants who really didn't deserve what they [the utra-Orthodox passengers] gave them
Two El Al  flights were delayed by several hours due to stormy weather in the Midwest and East Coast last Friday. Hundreds of flights were cancelled or delayed that day.
Meanwhile it's reported here that El Al will set up a committee to study the events that led to the Athens lay-over.
El Al CEO Gonen Usishkin said the airline also would investigate allegations that some passengers acted violently toward flight attendants.
It's reported that El Al is estimated to have spent 1 million shekels, or about $270,000, to make the Athens stop. Some 150 passengers who disembarked were put up over the Sabbath in a hotel next to the airport and their meals were arranged by the Chabad in Athens.
The remaining passengers boarded a flight by the carrier Israir to Tel Aviv about three hours later. El Al has a policy of not flying on the Jewish Sabbath and major Jewish holidays.
The  second flight that left New York that night had planned to divert to Rome but continued to Tel Aviv due to the medical condition of a passenger.
El Al apologised for causing any of its passengers "discomfort".