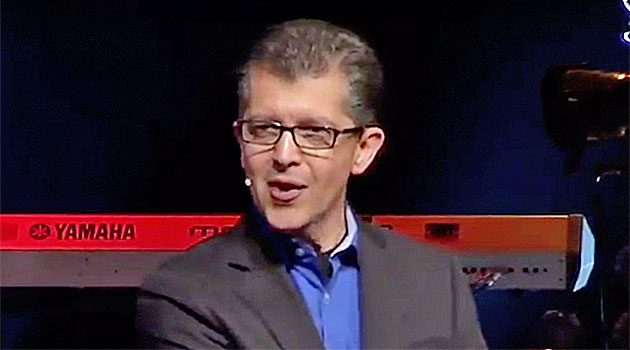 Living Hope Ministries' Ricky Chelete, above, vehemently denies that one of the aims of his Texas-based outfit is to cure what it calls 'same gender attraction (SGA)' and is pissed off that Apple has just ditched an LHM app.
Apple decided to withdraw the app after a national gay advocacy group Truth Wins Out complained that it promotes gay conversion therapy.
No, no, no, says Chelete, claiming there is no truth to to the claim.
The purpose of the app is simply to allow people a convenient way to access weekly devotions, ministry teachings, testimonials and other resources from the ministry all for free.
But if you hop across to the the ministries' website, you'll find several articles claiming that the power of Jesus can steer people away from their SGA urges. One – "Keys to Recovery from Same-Sex Attraction" says:
Accept that you will need to separate yourself from the connection to the gay lifestyle. Pictures, mementos, anything that connects you to your past is a propped-open door to the bondage of emotional and sexual sin. Recovery means jettisoning everything that triggers you or encourages feelings of longing for what you are no longer a part of.
However Chelete insists his programme offers no therapy.
'Conversion Therapy' is not even a therapeutic modality. It's a created term applied to those who believe in a traditional and orthodox understanding of the Gospel of Jesus Christ and its power to transform people's lives when they fully trust in it.
Truth Wins Out's Executive Director Wayne Besen accused Chelette of  misleadingly the media when he said:
I think it's unfortunate that the advocacy group [Truth Wins Out] doesn't know what we do and is assuming that we're some hate organization. We are not. We love gay-identified individuals.
Said Besen:
Living Hope Ministries is pretending to 'love' LGBT people while actively spreading the most vile lies. They consider homosexuality the product of the devil and that we live 'destructive lifestyles' where we are trapped in bondage. In what bizarre alternative universe is such obvious contempt considered love?
Local LGBT activist Sean Sala, who spent time in Chelete's programme as a young man, called it dangerous and corruptive, saying the app only made it more accessible to young people trying to figure out who they are. His entry into the programme, he explained:
Was a last ditch resort that left me more suicidal, more depressed, more hurt and more confused and more angry at God than any program that would claim to bring you closer to God.

Apple has made the right decision. It's on the right side of history and it's going to see its businesses only benefit from this decision.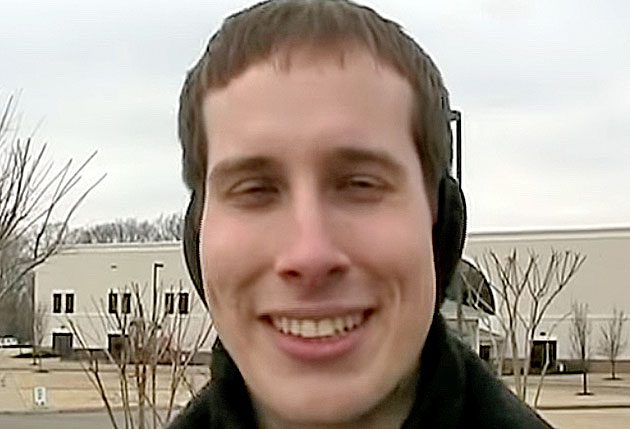 Chelete's denial that that his ministry offers "pray away the gay" programmes is also flatly contradicted by ex-Southern Baptist-turned-Quaker John Holm, above, who endured five years of stressful LHM therapy. In a 2008 YouTube interview he said that the programme gave him a lot of grief and led to depression but all that changed when the Quakers accepted him as an openly gay man.
The app is still available in other stores and Chelete said his provider was working to get it reinstated with Apple.
One can only hope that Apple responds with my favourite Kurt Vonnegut Jr's quote: "Go take a flying fuck at a rolling doughnut … Go take a flying fuck at the moon!"