An outfit called the Christmas Starts with Christ campaign is bitterly disappointed that Jesus has been 'airbrushed' out of stamps created for the 2018 festive season.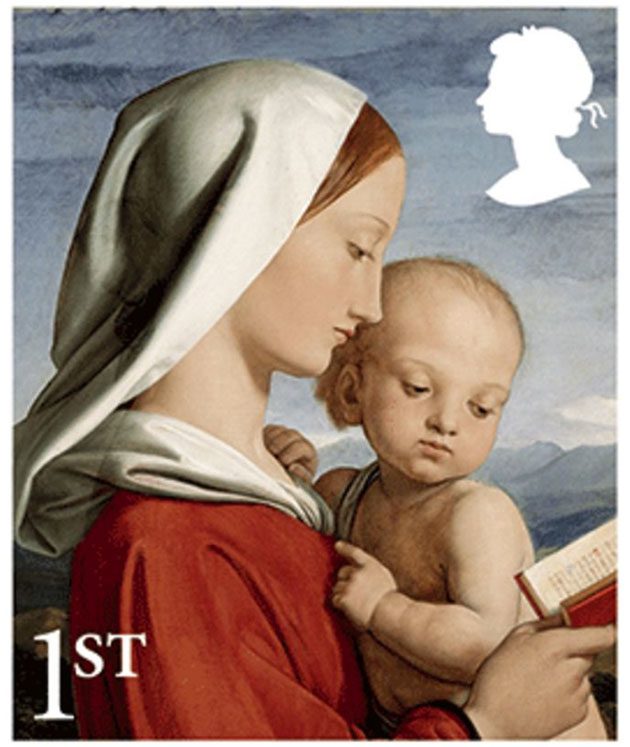 Last year the the UK had awful images like the one above, but this year secular themes are the order of the day.
Why? Because the National Federation of SubPostmosters (sic) said that demand for stamps depicting the Biblical Christmas story has plummeted, and now account for approximately 60 per cent – an increase on approximately 40 per cent compared to 2013.
After including images of famous religious paintings – including the Small Chapter Madonna by Raphael – last year, the postal service published this year twelve designs which are all linked to the iconic British red postbox.
The Telegraph adds that Royal Mail's religious stamps tended to be more serious and less glamorous in their design than secular stamps.
Tim Dieppe, head of public policy at Christian Concern, said:
There's much in the Christmas story that could be visual. You've got the kings, the shepherds, the manger, the appearances of the angels. There is much to be creative with in the Christmas story.

I don't know whether it is because the artists for secular stamps are better and more creative than those designing the religious ones. 

It is disappointing. Perhaps secular stamps portray the Christmas story in a more glamorous way. Sometimes I think religious artists are trying to make it more serious – portrayals of Father Christmas happy and smiling are Mary holding a baby is less attractive.
One frustrated consumer, eager to get his Christmas cards sent out, resorted to buying religious ones online from Royal Mail, resulting in him paying £1.45 postage on postage stamps.
Another customer who said they were unable to buy religious stamps said:
Clearly the Royal Mail is determined to take Christ out of Christmas.
Coincidentally I stumbled on this report after buying a bunch of cards for friends. Many will be getting this one from the Buddy Fenandez Range: