The Mormons are deeply upset by a poster for the latest in the Deadpool series – Once Upon a Deadpool – because the main character featured looks too much like the 'real' Jesus – and declares 'Yule believe in Miracles'.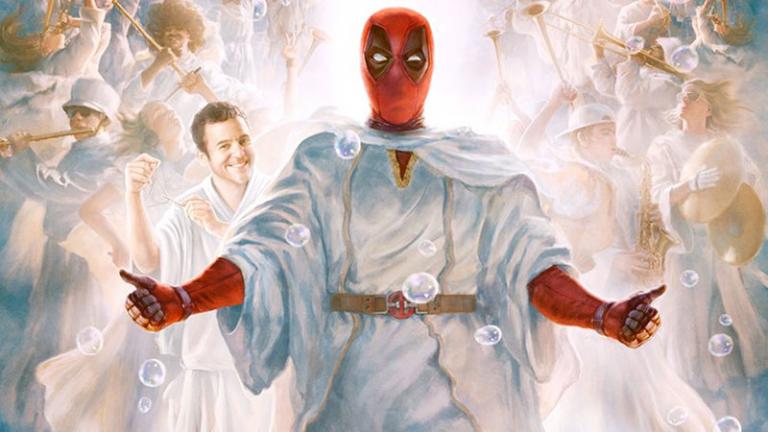 A petition, which has garnered almost 30,000 signatures, insists that the poster is a doctored version that plays fast and loose with a "sacred" image of 'The Second Coming'.
In the original painting Jesus Christ is at the center surrounded by angels. In the poster Deadpool replaces Jesus Christ.

Deadpool is positioned exactly as Jesus Christ was and is wearing a white robe. It is unknown if the picture was used to intentionally mock the Church of Jesus Christ, but it is clear it was copied from the original picture. This is a form a religious discrimination.

We ask that the picture be not used or posted in any manner. That they find another poster to represent their movie.