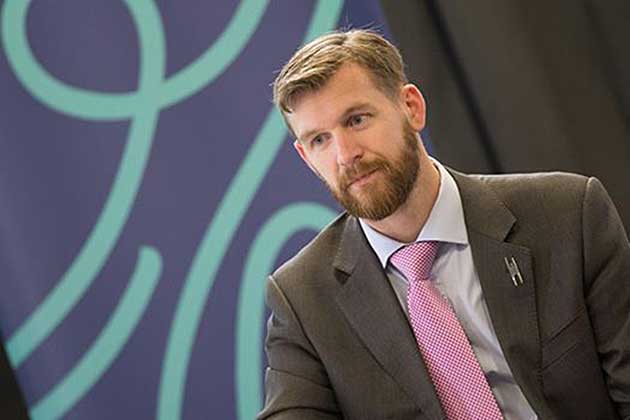 Teddy Prout, above, Director of Community Services for Humanists UK, claims that faith-based therapies aimed 'curing' homosexuality can result in people turning their back on religion.
Speaking here about research currently being conducted into what Christian Concern calls "sexual orientation change efforts", Prout said:
We have a significant group of 'apostate' LGBT members within Humanists UK, many of whom were brought up in religious homes and yet have left their religion because of the way they have been treated and made to feel.  This research will enable their experiences to be heard and understood by the religious groups of which they were once part.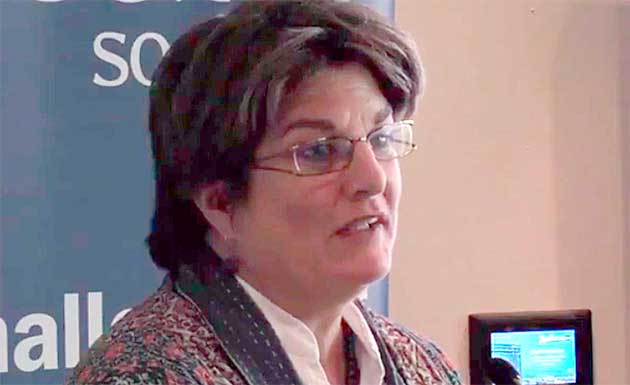 The Faith & Sexuality 2018 research is being conducted by the Ozanne Foundation in the form of a survey which ends today (December 31). So far almost 5,000 people have responded to the Faith & Sexuality 2018 survey, according to a tweet by Jayne Ozanne, above.
UK citizens over the age of 16 have until midnight tonight to take the survey here.
Ozanne is the Director of the Foundation. As a survivor of gay conversion therapy she and knows first-hand the harm that it can do to mental and physical health:
Like many, I voluntarily chose to put myself through various forms of deliverance ministry and emotional healing in order to try and rid myself of my unwanted sexual desires as I believed them to be sinful.  Sadly, this ended with me being hospitalised twice for severe abdominal pain caused by stress and two nervous breakdowns.  If I had understood the dangers I would never have put myself through such emotional and spiritual abuse.
But Christian Concern simply won't acknowledge the dangers involved in "sexual orientation change efforts", claiming that:
There is no good evidence to show that talking therapies that are labelled as 'conversion therapy' are dangerous. Far from being pseudo-scientific, there are reputable studies to show they can be effective.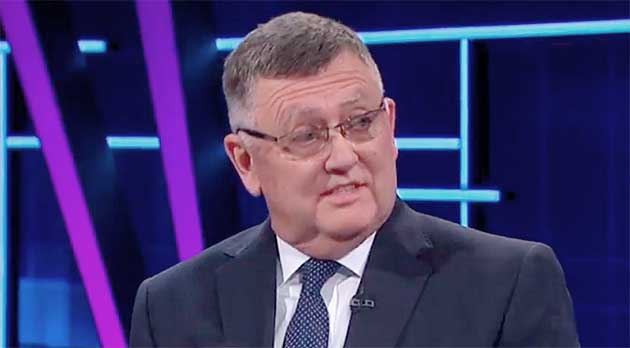 Two of the "reputable" studies they cite come from extremely disreputable sources: the viciously homophobic Core Issues Trust, led by "ex-gay" Mike Davidson, above, and designated hate group the Family Research Council, which:
Often makes false claims about the LGBT community based on discredited research and junk science. The intention is to denigrate LGBT people …
Speaking to The Sunday Times, Davidson said his organisation was willing to break the law if the UK government  were to ban of efforts to ban faith-based therapies:
We will seek legal advice. If [conversion therapy] does become illegal in the United Kingdom, that does not mean we stop our work … It will continue and it may be outside UK jurisdiction.
Moreover, Christian Concern accuses the survey of being "biased":
It is being overseen by a multi-faith advisory board, which includes the Rt Rev Dr David Walker, Bishop of Manchester; Rabbi Laura Janner Klausner, Senior Rabbi to Reform Judaism (which aims to create 'inclusive, egalitarian communities, valuing difference); Teddy Prout, Director of Community Services at Humanists UK; and Khakan Qureshi, founder of Birmingham South Asian LGBT+, who claimed he knew of mosques where people were told to 'pray away the gay'.

Every member on the board has openly condemned the use of 'conversion therapy'.
This video says it all about "reorientation therapy".