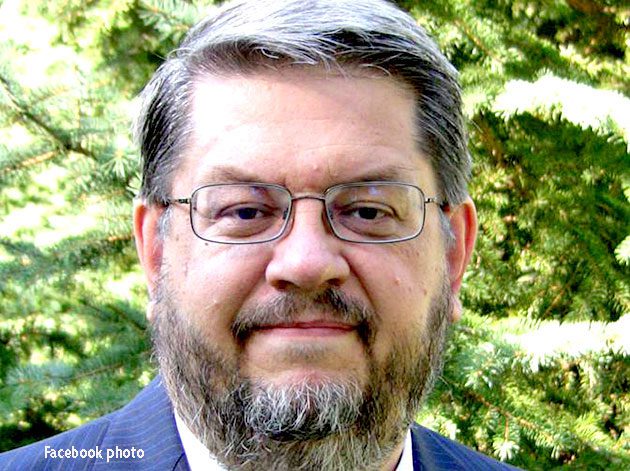 The law of unintended consequences happily continues to dog Paul Dorr, above, the Northwest Iowa Christian zealot who decided to protest an LGBT pride event by burning four gay-themed books belonging to Orange City Library.
The first blow he suffered occurred when a local atheist launched a highly successful fundraiser to replace the books, and help raise cash for the organisers of the pride event.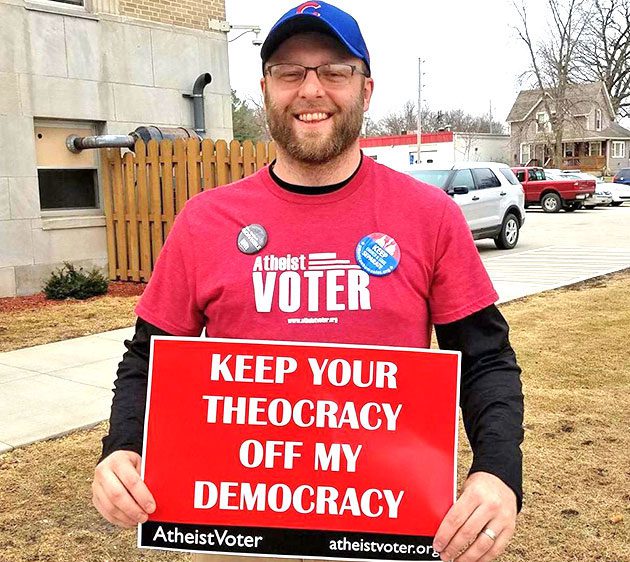 After Justin Scott, above, a member and State Director for the American Atheists Iowa chapter, saw a video of Dorr reducing the books to ashes, Scott began a Facebook fundraiser to replace the books – and within 14 days he'd collected $2000.00.
Now its been revealed that Dorr, Director of the Ocheyedan-based group called Rescue the Perishing, has been charged with fifth-degree criminal mischief. An initial court appearance for the egregious bigot is scheduled for January 22 at the Sioux County Courthouse in Orange City. In Iowa, a charge of criminal mischief, a simple misdemeanor, carries a maximum penalty of 30 days in jail and a fine of of $625.
In his video, Dorr said as burned one book:

Orange City Library, you won't be peddling this one anymore! You should all be ashamed of yourselves and repent.
Dorr, 62, selected four books from the library that he felt were the most offensive – David Levithan's Two Boys Kissing; Suzanne and Max Lang's Families, Families, Families!; Gayle E Pitman's This Day in June; and Christine Baldacchino's Morris Micklewhite and the Tangerine Dress. He removed them from the library on October 6. Thirteen days later, he "unlawfully" burned the books, according to court documents.
In an interview with the Journal in October, Dorr said he would not reimburse the library for the destroyed books.
Dorr was particularly incensed that one book, Andrea J Loney's Bunnybear, about a bear who feels like a bunny, was read to kids during this year's OC Pride event.