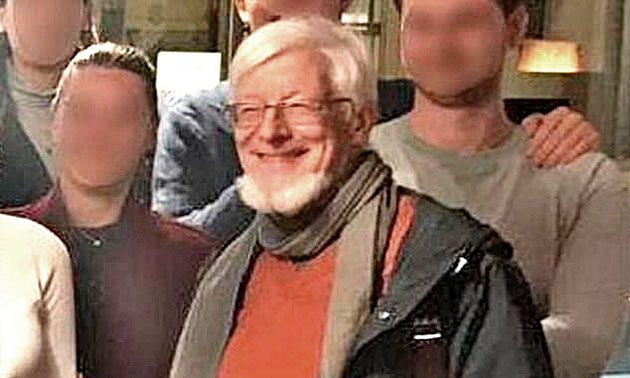 John Downing, 66, above, An Irish professor working in France, died of multiple stab wounds this week when he was attacked outside the Leonardo de Vinci private university in La Defense business district of Paris.
His 37-year-old assailant, identified only as Ali R, told authorities after his arrest that Downing  had insulted the "prophet" by displaying a drawing of him during class. He also admitted to having a grudge against Downing.
The academic suffered 13 fatal stab injuries in the throat and chest.
Catherine Denis, the government prosecutor involved in the case, said Ali, a Pakistanti national, harboured an "obsessive resentment" against the university for expelling him in September 2017.
She said:
He came to France two years ago to join the management school, but did not pass his first year. Since then he had been returning to the college, and had become unwanted to the point that he was not allowed in any more.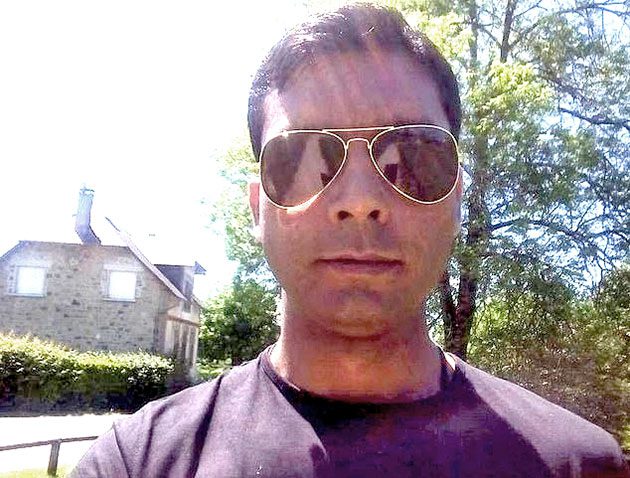 According to Denis, Ali, above, told authorities:
He [Downing] produced a drawing, which he showed off in class, insulting the Prophet Mohammed.
Ali also claimed to police that the teacher had made fun of his Muslim religion during English classes at the university.
French authorities have not found any evidence so far to establish that Ali was radicalised by an Islamic terror organisation and they are currently dealing him as someone who is very religious, very pious, very practising Muslim.
Publishing any imagery of Prophet Mohammed is considered by Muslims as blasphemous and a grave insult to Islam.
In January 2015, two terrorists linked to Al-Qaeda brutally massacred 12 people at the Paris offices of the satirical magazine Charlie Hebdo, after it publishing cartoons of the Prophet.