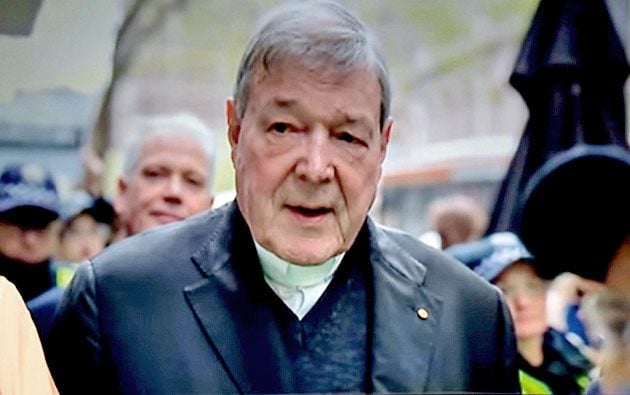 An Australian probe is considering whether news outlets outside of the country can be prosecuted and subjected to 'serious jail time' for reporting that Cardinal George Pell, above, the Vatican treasurer, had been convicted of child sexual abuse.

According to LifeSiteNews  – itself accused of violating a gagging order – a legal authority is now threatening US media sources with legal action for what it called a "breach" of a reporting ban imposed by a judge in respect of the Pell prosecution. The ban applies to:
Any website or other electronic or broadcast format accessible [my emphasis] within Australia.
News of the investigation coincides with an Independent report that Pell has been "removed" by the Pope.
A media blackout of the proceedings against Pell had been ordered on June 25 by the Chief Justice of the Victoria County Court, His Honour Chief Judge Peter Kidd.
Chief Judge Kidd's suppression order, which has not been appealed, covers Pell's first trial, and a second to begin next year. The order enjoins media not to release any information about the trials, including outcomes.
The Australian Daily Telegraph responded to news of Pell's conviction with hints of who had been convicted without naming him. Wednesday's front page stated:
An awful crime. The person is guilty. You may have read the news online already.  Yet we can't publish it. But trust us …

It included the headline:
It's the nation's biggest story.
The story of Pell's conviction was apparently first reported by The Daily Beast and swiftly picked up by Church Militant, which said on Friday:
In response to news leaking of Pell's conviction, Chief Judge Kidd ordered Pell's legal team, Robert Richter and Ruth Shann, as well as Kerri Judd, QC, Victoria's Director of Public Prosecutions and her assistants to appear before him in open court on December 13.
At  that meeting he raised the spectre of mass arrests of media figures and serious jail time.
My thinking at the moment … is this, that given how potentially egregious and flagrant these breaches are, a number of very important people in the media are facing, if found guilty, the prospect of imprisonment and indeed substantial imprisonment.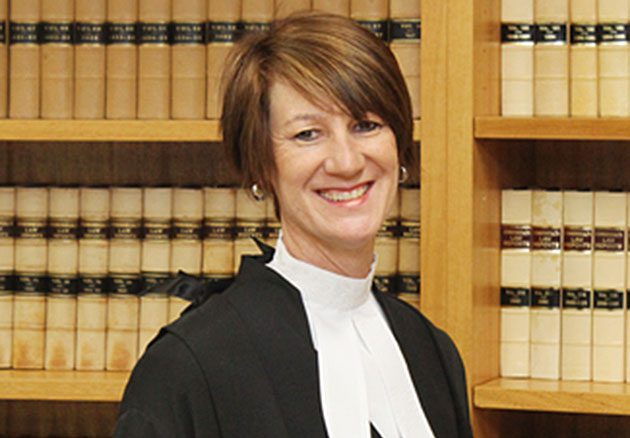 Judd, above, suggested that the media figures also be charged with sub judice contempt, which means contempt "in the sense of prejudicing the next trial'."
She also suggested extraditions of media bosses to Australia.
The maximum penalty for a breach of Australia's Open Court Act offense is five years in prison.
Judd stated that the gagging order applied within all states and territories within Australia and:
On any website … accessible within Australia
Judd said also that she considered the Church Militant report:
Has a real and definite tendency to interfere with the proper administration of justice in this matter.
It therefore had breached both the "sub judice contempt principles" and the suppression order.
She asked Church Militant to remove its report from "publication" and said she was "considering [her] options" regarding proceedings against the organiation.
Church Militant is only one of the many North American media organisations that have reported Pell's conviction. Among others, they now include LifeSiteNews, the Daily Beast, Catholic News Agency, National Catholic Reporter, America magazine, Slate magazine, the Washington Post, and the New York Post.
Without mentioning his conviction, the Independent said that the Vatican:
Has removed two cardinals implicated in sexual abuse cases from a powerful council of advisers picked by Pope Francis to guide him on matters critical to the future of the Catholic Church.
One of the cardinals is George Pell of Australia, who has been facing charges of sexual abuse of minors in legal proceedings that are subject to a gag order in that country, suppressing news coverage until after they have concluded.
The other is Cardinal Francisco Javier Errázuriz of Chile, who has been accused of covering up abuse.
The Pope also dismissed a third cardinal, Laurent Monsengwo Pasinya, the 79-year-old archbishop of Kinshasa, Democratic Republic of Congo.
H/T BarrieJohn (Independent report)