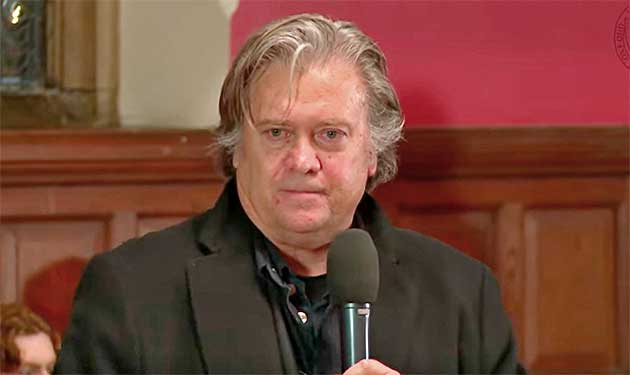 STEVE Bannon – the man credited with masterminding Trump's election success – sparked anger when he recently announced plans to establish a Catholic 'fundamentalist academy' at an Italian monastery.
According to this report, around 300 protesters took to the streets near the 800-year-old Trisulti monastery near Rome at the weekend to voice their opposition to Bannon's plans to teach "Catholic values" there.
Bannon – a "paranoid white supremacist" – says he wants to revitalise Europe's Catholic roots but critics claim his links to far right movements will see him drag the continent back to the Middle Ages.
According to reports, his plans would see political parties from across Europe send recruits to the to the monastery for training.
Some believe it will be tantamount to a "fundamentalist academy".
One local MP has suggested she'll take her fight against the monastery to the country's parliament.
France24 adds that he monastery is now leased to the Catholic institute Dignitatis Humanae (DHI), a group close to conservative US cardinal Leo Burke and Bannon.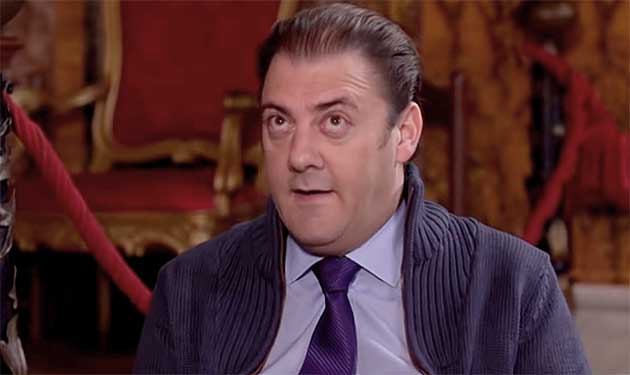 Founder Benjamin Harnwell, above, told the Italian-language daily La Stampa that DHI plans to offer classes at the monastery:
To transmit Steve Bannon's thoughts to the next generations.
He said the project had many financial backers, but cited only Bannon by name.
After Bannon was pushed out of the White House's inner circle he began to focus on changing the dynamics of European politics, meeting with right-wing Hungarian Prime Minister Viktor Orban and Italy's anti-immigration Interior Minister Matteo Salvini.
In July this year The Independent reported that Britain's anti-European Union party, Ukip, was forging links with Bannon's new European alt-right movement, called The Movement. This would be an "unholy alliance" to bring down the EU and fuel populism across the continent.
Layla Moran, a Liberal Democrat MP and supporter of the pro-EU "Best for Britain" campaign told The Independent that the eurosceptic party were "desperately trying to make themselves relevant again" by joining forces with Bannon. She said:
Ukip teaming up with fascist-in-chief Steve Bannon is an unholy alliance of racist charlatans across the Channel.