A lawsuit brought against NewSpring Church in North Charleston this week alleges that it failed in its duty of care to at least 14 children in its care.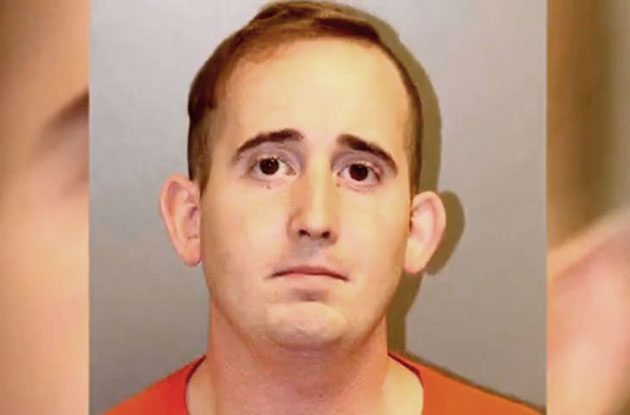 The church was hit with the lawsuit a day after church volunteer Jacop Robert Lee Hazlett, 28, above, was charged with sexually assaulting a 3-year-old boy. He faces one count of first-degree criminal sexual conduct with a minor under 11 years old,.
Hazlett had worked as a volunteer chaperone and day care provider at the church since March, supervising children ages 3 to 5 in a room called "the Tree House."
Joshua E Slavin, an attorney representing the young boy's family said:
While the criminal justice system will address Hazlett's alleged crimes, the purpose of the civil lawsuit is to expose the blatant oversights by NewSpring Church. What makes this case so tragic is that the abuse was entirely preventable – these crimes were repeatedly committed in front of security cameras that were monitored by NewSpring Church.
Staff at the church reviewed surveillance footage from the past 90 days, after the initial concern was brought to their attention. In video footage from November 25, staff observed Hazlett escort the 3-year-old into the restroom and assault him. While there are no security cameras in the toilet, the interior is visible to security cameras if the door is open.
After footage was examined church staff moved to prevent Hazlett from "volunteering in any capacity" and reported their findings to police. Suzanne Swift, spokeswoman for the church said on Wednesday that staff are fully cooperating with law enforcement.
During that same review of the security footage, officials said they identified 14 separate incidents – involving 14 children – in which Hazlett allegedly sexually abused young boys in the same toilet. In one instance, Hazlett led one of the boys into the toilet, took inappropriate photos of the child and assaulted him, according to the lawsuit.
Church officials said that, prior to being employed, Hazlett completed "detailed training" and passed a screening process that included searches of criminal history and national sex offender databases.
In a statement, Swift said:
We stand by this process but are willing to make changes should they be warranted. We are in regular communication with, and are providing our full cooperation to law enforcement, evaluating our processes and procedures internally, and we will be inviting in an external expert to help us determine if any changes need to be made to help ensure something like this does not happen again.
Hazlett's hiring came after another NewSpring Church associate, Caleb Lide Jordan, was ousted after he was charged with soliciting sex with a minor. That incident did not involve the church.
The lawsuit, which lists both the church and Hazlett as defendants and seeks unspecified damages, was filed on Wednesday in the Court of Common Pleas in Dorchester County.