What women wear is a constant source of concern to law enforcement agents who work so diligently in mainly Islamic countries to preserve 'purity' – and woe betide those who stray from the straight and narrow.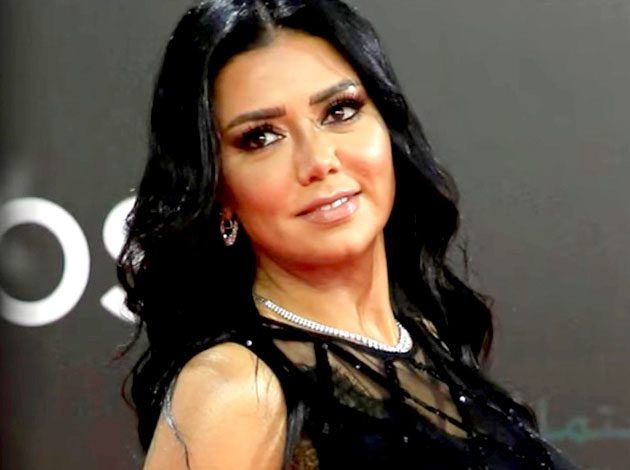 The latest personality to invoke the wrath of the authorities in Egypt is film star Rania Youssef, 44, above, who is due to face trial next month for "promoting immorality".
Her crime? She turned up at the Cairo Film Festival on Thursday in a fishnet-style dress that revealed a swimsuit beneath – and much more flesh than is permitted in modest Islamic circles.
The BBC reports that she could be jailed for five years if found guilty of "inciting debauchery"
If she is jailed, this won't satisfy sycam 3472, a prude who thinks she merits far harsher treatment. In a message beneath a YouTube report of her "flagrant" dress, she or he thundered:
She has incited debauchery and can be legally stoned or beaten. Either that or we the people of Egypt will arrest her and hang her in Tahrir square. It is the law. Call for fatwa.
But Qandil kakka commented
I have to say she have [sic] great looking ass.
Youssef has apologised. She said she would not have worn the dress if she had known it would cause such controversy.
Charges against her were brought by a pair of prodnoses – lawyers Amro Abdelsalam and Samir Sabri, who are known for taking celebrities to court.
Sabri said that the star's appearance:
Did not meet societal values, traditions and morals and therefore undermined the reputation of the festival and the reputation of Egyptian women in particular.
The Egyptian Actors' Syndicate also criticised the "appearance of some of the guests", which it said:
Undermined the festival and the union.
In a social media post, the actress said she had "probably miscalculated" in choosing to wear the dress.
It was the first time that I wore it and I did not realise it would spark so much anger. I reaffirm my commitment to the values upon which we were raised in Egyptian society.
Last year an Egyptian court jailed singer Shaimaa Ahmed for two years – later reduced to a year – for appearing in a music video in her underwear while suggestively eating a banana.
And in January prosecutors detained another singer, Laila Amer, after her music video, showing her dancing and making suggestive gestures, sparked a brouhaha.
H/T BarrieJohn