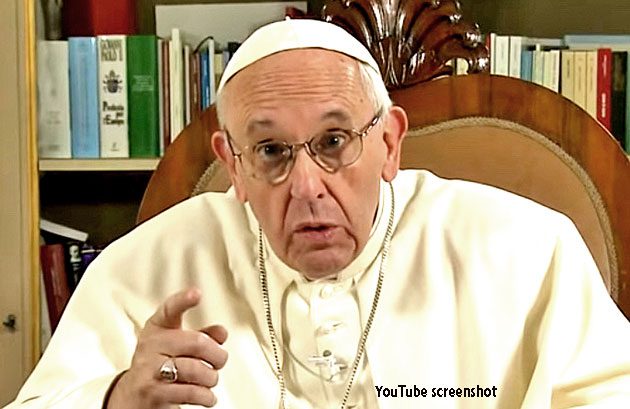 In a pre-Christmas address yesterday, Pope Francis urged priests who have sexually abused minors to turn themselves in to the authorities to face 'human justice and prepare for divine justice.'
It's not clear whether the Pope meant that these predators should surrender to the Church judicial system, civil justice, or both.
In his address to the Curia – the Vatican's central administration – the Pope said:
To those who abuse minors I would say this: convert and hand yourself over to human justice, and prepare for divine justice.
His message comes ahead of  a summit on the Catholic Church's sexual abuse crisis slated to take place early next year  that will be attended by the heads of some 110 national Catholic bishops' conferences and dozens of experts and leaders of religious orders in the Vatican.
Francis has previously used the Christmas address to denounce cases of corruption and mismanagement in the Curia. This time, he concentrated on the global sexual abuse crisis.
Let it be clear that, faced with these abominations, the Church will spare no effort to do all that is necessary to bring to justice whoever has committed such crimes. The Church will never seek to hush up or not take seriously any case.
Previous promises made by the Pope of zero tolerance of abuse have been met with scepticism, with victim groups demanding more than mere words. The have insisted that the Church has to come up with clear policies to make bishops themselves accountable for the mishandling of abuse cases.
Anne Barrett Doyle, co-director of BishopAccountability.org, a group that tracks abuse cases worldwide, said the Pope's words on their own did nothing to protect children or deter abusers and the Church had to come up with real changes at the conference.
Let's hope that he's working now on a host of concrete systemic reforms that he plans to present soon to a horrified and grieving people.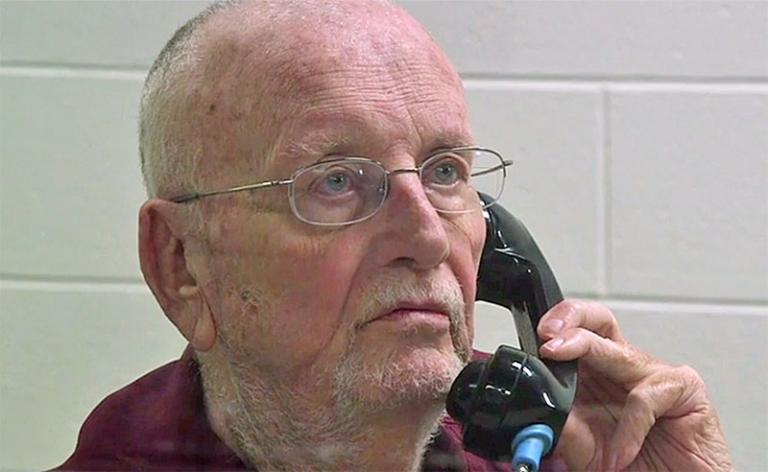 News of the Pope's address coincided with a report that a 73-year old Idaho Catholic priest – the Rev W Thomas Faucher, above – was sentenced yesterday (Friday) to 25 years in prison for possession of an enormous collection of child pornography.
But Faucher, who described himself at his trial at Ada County Courthouse in Boise as "one sick puppy", told Judge Jason Scott that he was "deeply sorry" for amassing shocking images of children; that he was deeply struck by the victim impact statements and that he now knows child pornography is not a victimless crime.
Of the images police found on Faucher's cellphone, computer and Dropbox account, more than 2,500 files were sexually exploitative or pornographic with young-looking subjects. The images were described by police as violent, disturbing and torturous, some involving children crying.
I was one really sick puppy. I screwed up big time … I feel so much remorse and anger.
In pleading not to be imprisoned, he said there are many people he'd like to continue help.
There are no people who will benefit if I am in jail or in prison.
Faucher's defence attorney, Mark Manweiler, had called for probation and sex offender treatment instead of prison time.
He said the evidence does not support that Faucher looked at all of the images on the computer. He also said that although Faucher looked at, possessed and shared child pornography:
He's never sexually abused any child.
The lawyer added
Tom isn't a good person. He's a wonderful person.
He was referring to the fact that the priest had "helped hundreds if not thousands of people", including Boise Mayor Dave Bieter, who claimed Faucher had assisted his family.
After the priest's arrest the diocese evicted Faucher from his church-owned home, then exorcised it before putting it up for sale.
Diocese officials that they will seek to have Faucher defrocked. In a press release after the priests sentencing they said:
The volumes of shocking information that the law enforcement investigation uncovered reveal the heinous nature of child pornography and the tragic impact upon its victims. While we cannot begin to fathom what brought Faucher to the point that he was able to enter into this evil and dark world, we are thankful for the efforts of the law enforcement community in doing what it can to protect our children from these crimes.