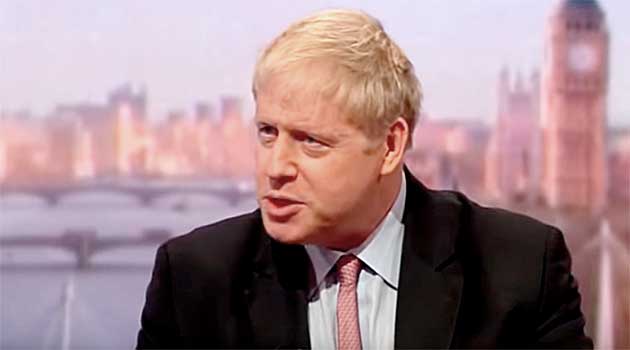 A decision not to take any action against Boris Johnson, above, the Donald Trump of British politics who said that women in burqas looked like "letter boxes" or "bank robbers", has infuriated the Muslim Council of Britain (MCB).
According to the BBC, an independent panel has cleared the clownish blond Tory Brexiteer of breaking the Tories' code of conduct with his comments, saying comments he wrote  about women wearing burkas were "respectful and tolerant".
The MCB is appalled and reacted to the news by saying they failed to see how Johnson's comments:
Were 'respectful' and 'tolerant' as the panel has concluded.
Many accused Johnson:
Of pandering to the far right.
Earlier, the founder of the Conservative Muslim Forum, Lord Sheikh, wrote to Tory chairman Brandon Lewis calling for "serious action" to  be taken against Johnson.
The Conservative Party has been accused of not doing enough to tackle anti-Muslim prejudice in its ranks, despite an initiative to boost tolerance and diversity.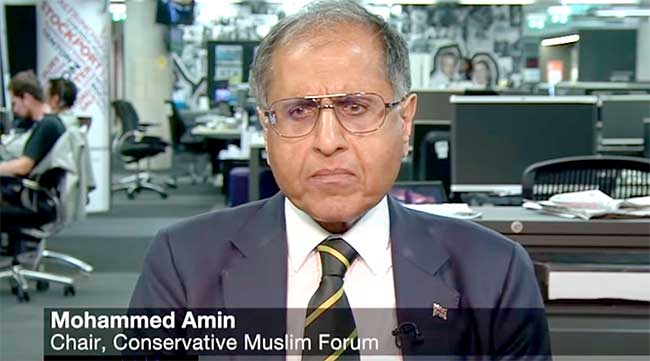 And Mohammed Amin said in a BBC interview that Johnson's remarks were "offensive" and "outrageous" and suggested that Muslims had no place in the UK.
The party's code of conduct states that Tory officials and elected representatives must "lead by example to encourage and foster respect and tolerance" and:
Not use their position to bully, abuse, victimise, harass or unlawfully discriminate against others.
A flurry of complaints came after the former Foreign Secretary's' remarks appeared in a column he wrote for the Telegraph. These were investigated by an independent panel which could have referred Mr Johnson to the party's board, which has the power to expel him. But the panel has cleared him of breaching the code.
A Conservative Party spokesman said:
The investigation into complaints received regarding an article written by Mr Johnson has concluded. A panel, chaired by an independent QC, concluded that there had been no breach of the code.  No further action will be taken.