Jonathon Van Maren, writing for LifeSiteNews, expressed his dismay on Friday that a recent survey found that two out of five British millennials do not know that the infant shown in Nativity scenes is none other than the baby Jesus.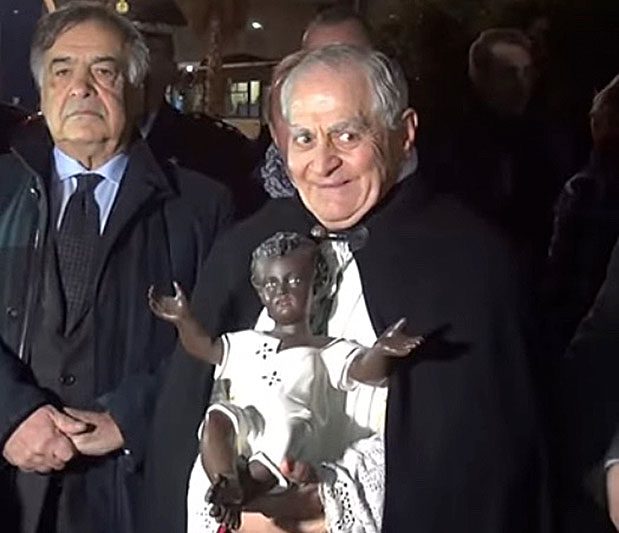 The survey, carried out by research company OnePoll on behalf of Hotels.com, found that 39 percent of 2,000 Britons aged between 21 and 38 did not know the baby's identity. A similar number, or 37 percent of respondents, also did not know about Joseph and Mary, Jesus' earthly parents.
The poll, which examined a number of other questions regarding family and Christmas, found that fewer than 10 percent of young people were able to name the gifts by the three wise men in the story, namely gold, frankincense, and myrrh.
Six percent said that they believed that Father Christmas, referred to by the Christian Post as "Santa Clause" was somehow linked with the Nativity.
Van Maren is appalled but not entirely surprised. He sorrowfully wrote:
This should not come as a complete surprise due to the fact that a minuscule 6% of Britons can be classified as practicing Christians, and with the exception of a small remnant, Christianity is nearly dead in England.

One of the greatest Christian empires in the history of the world is now populated by men and women who do not even know that the Christmas story is about the birth of Jesus, or that His parents were Mary and Joseph. This amnesia is simply staggering to consider.
He added:
Who would have believed, only a few decades ago, that it would be possible for the children of the West to be ignorant of the Christmas story? To not believe in the historical accuracy of the Bible, or the fundamentals of Christianity –that is one thing. But to be incapable of identifying the Child in the manger as Jesus? That is something else. That is not simply skepticism. That is fantastic ignorance.
No. Fantastic ignorance is exhibited when Christian missionaries try to impose Jesus on protected tribes and get themselves killed in the process.
Van Maren  concluded:
In only a few generations, everything that previous generations took for granted can be lost. Books can be set aside, stories forgotten, beliefs discarded, and in a few decades, the very faith that sent thousands of missionaries to brave unknown perils in pagan lands can be such a distant memory that their descendants cannot even explain what it was all about.

During this Advent season, we would do well to remember this, and to ensure that our families do not suffer this same fate.