Missionaries, according to numerous sources, are re-evaluating the methods used in attempts to Christianise 'heathens' in the wake of the death of John Allen Chau, who was slain on North Sentinel Island last month by a protected tribe.
On learning from Chau's 13-page account of his illegal attempt to make contact with the Sentinelese by shouting at them and throwing – presumably not in cans – expert Scott Moreau, dean of Wheaton College's graduate school and a scholar of mission work and intercultural communication, said Chau's approach sits on the "naive end" of the missionary spectrum.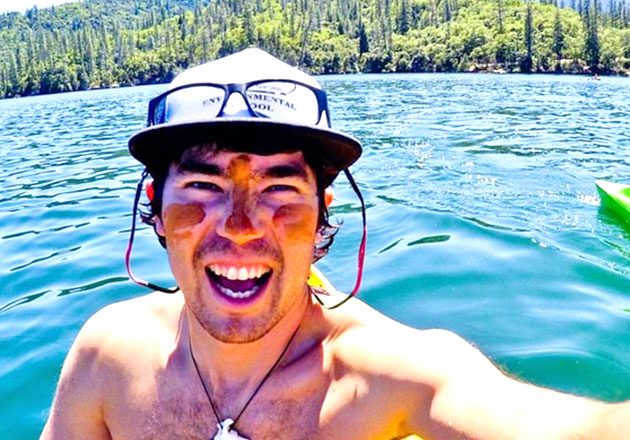 According to Chau written account, he shouted:
My name is John, I love you and Jesus loves you.
He then threw a fish at the Sentinelese and fled.
Said Moreau:
If I had been training him, I would be appalled at what he appeared to do based on his diaries. To go stand on a beach and holler at them … it just seems unwise, to say the least.
Chau returned the next day bearing gifts including fish, scissors and a safety pin. When a tribesman wearing a crown shouted at him, he sang worship songs and hymns until a boy shot an arrow that stuck in Chau's waterproof Bible.
He retreated again, but returned one last time, telling the fishermen he would be fine staying on the island overnight. When they returned, they saw several Sentinelese people dragging his body down the beach.
Chau's relatives since have said that they forgive his killers and that Chau:
Loved God, life, helping those in need and had nothing but love for the Sentinelese people.
Moreau suggested that Chau could have tried sitting on a beach quietly and waiting for an islander to approach rather than hollering at them. Yelling, he said, can be interpreted differently in various cultures, and:
Typically it's not very positive.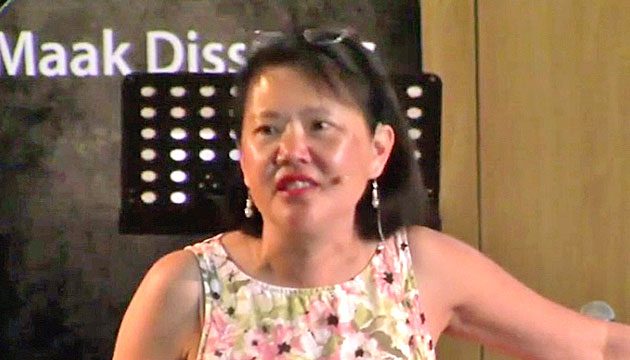 But Mary Ho, above, international executive leader of All Nations and one of Chau's trainers, doesn't believe that Chau was being stupid or irresponsible. She said Chau spent years preparing for his mission. He majored in sports medicine at Oral Roberts University and received training as a both a missionary and a wilderness EMT. He also reportedly had been vaccinated and quarantined himself in preparation for contact with people who would have no immunity to many common diseases.
Ho said:
We train our All Nations missionaries to obey authority and to respect laws.
And the missionary trainer defended Chau's tactics, arguing that his presentation of a fish as a gift was "very, very appropriate". She also said she was "proud" of him for shouting his name in English because it was a "relational" move, even though the Sentinelese language remains unknown.
Buts she didn't rule out re-evaluating he outfit's approach to indigenous people.
We are now still grieving, and I am sure that we will take time to reassess, to re-evaluate the events of the last week.
Craig Greenfield, founder and director of Alongsiders International, said he's seen the negative effects of more traditional approaches to missions during his time living in Asia for more than a decade. He has written about new approaches to that work and believes the word "mission" now comes with so much baggage it is no longer helpful.
Missionary work has historically been guilty of a great many things – as they were part of the broader colonial movement. But there were also positive impacts such as education and science that were spread through missionary work. So it's only fair to note that it has been a mixed bag.
Moreau also acknowledged that mixed legacy. And he knows that some critics see missions work as a form of colonialism. Still, he says, many Christians believe their faith compels them to convert others anyway.
I understand the criticisms and critiques of mission work because I teach them, but that doesn't mean we stop altogether because there is an eternal issue at stake.

I don't see this dying off unless Christians completely change their convictions.
Meanwhile Hello Christian reported that Chau, 26, wrote that he was "scared" before landing on the island, and wondered whether he'd get to see another sunset. He wrote:
Lord, is this island Satan's last stronghold where none have heard or even had the chance to hear your name?