AFTER more than 72,000 people signed a petition calling on Amazon to stop selling 'hateful' bath mats, the company withdrew the product and other items with Koranic writings in Arabic.
The petition says:
These bath mats were designed solely to insult and defame Muslims and the Quran. Imagine using quotes or verses from the Bible, Torah, etc. and placing in a bathroom and having people step on it and wipe their feet on the verses we pray and recite.

Muslims and all people who respect the freedom of religion need to protest Amazon until they stop selling this hateful and bias (sic) product.

Help rid hate in this great country of ours and stop insulting/bullying any people who worship God, Dios, Allah, Jahovah, Yahweh, Shen, Brahma, etc.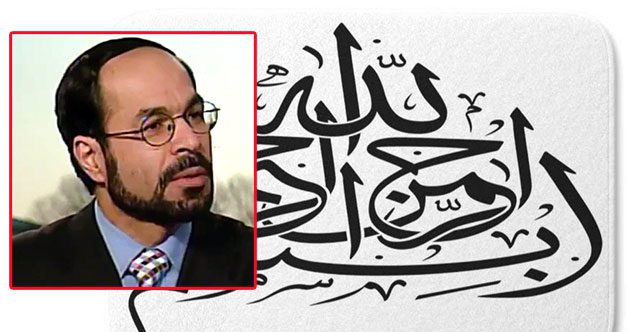 After Amazon buckled to pressure, Nihad Awad, inset, National Executive of America's Council on American-Islamic Relations, thanked the company.
Awad inferred that the products – manufactured and sold by Emvency, which produces bath and home products of all kinds with messages to appeal to Christians, Muslims, Jews, pagans and even unicorn lovers – were being sold to "spread Islamophobia."
One source familiar with the products said:
This appears to be an internecine Muslim dispute. Some Muslims are buying them, creating the market for them, and other Muslims object to the use of the products. It has nothing to do with hatred of Muslims. No one using a bath mat with Quranic verses written in calligraphy to show contempt to Muslims.