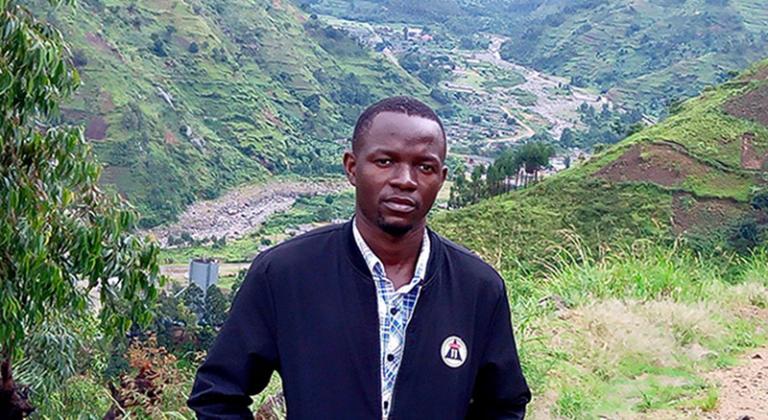 THIS week I was contacted by Masereka Solomon, above, who brought to my attention a charity in Uganda called Abrimac Secular Services Ltd.
Its website – called Ubuntu – is a registered charity with offices in Kasese district that promotes humanism and freethinking – and it does so in a number of novel ways.
One is teaching young Ugandan the art of beekeeping. And right now it is running a fundraiser for its beekeeping activities. Its website says says that Solomon needs financial support to help improve a community apiary aimed at encouraging people to respect and love bees. It also aims to get people involved in tree planting, fruit growing and promoting conservation
The funds generated from the bees will be used to fund secular education for local children.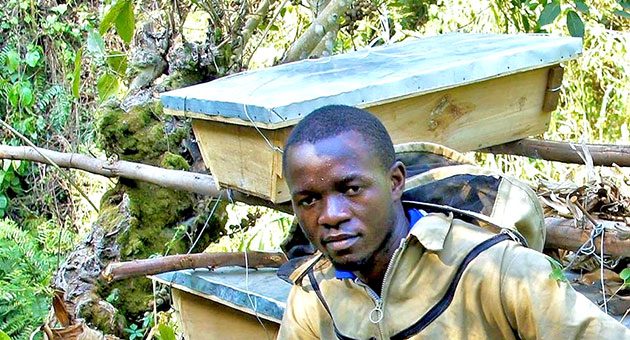 Additionally, after the hives mature and honey is harvested, it will be distributed to the children and any excess will be sold to help fund additional scholarships.
The appeal has just passed the £1,000.00 mark of a target of £2,000.00. You can donate by clicking this link.
Abrimac Secular Services is partnering with Kasese Freethinkers Club, a secular club for established to manage sporting activities aimed at promoting humanism. Kasese Freethinkers Club is a member organization of the International Humanist and Ethical Union (IHEU.)
ASS is an organisation that aims to promote education, human rights, environmental conservation, fish farming, gardening, critical thinking, humanism, sports, use of science and appreciation of scientific discovery. And beekeeping.
Its mission is to:
Bring better services to the vulnerable population without the influence of religion but with the influence of humanism principles.
On its services page, ASS says that the humanist schools it is helping to create:
Are facing a lot of attacks from the religious extremists.
Well they would do. There is nothing faith-heads hate more than organisations that teach people – particularly the young – that they can live productive and happy lives without being encumbered by crippling superstitious beliefs.