DESPITE having been accused of disrespecting Hinduism by featuring a goddess on a range fashion garments, London fashion designer Sera Ulger, 30, has refused to withdraw the design.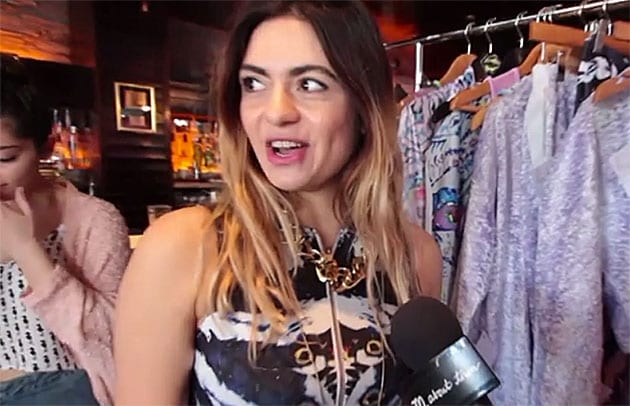 Ulger, above, who runs a fashion company in the city, insisted that taking her range out of production "is not going to happen".
But:
I do want to sincerely apologise to the Hindu community for offending them without meaning to. I had no intention to hurt anyone during my design process.

My brand is about girl power, woman power. It's about attitude with a lot of emotion to the print. So using the goddess went hand in hand.
She added:
Not everyone loves it but that's okay with the creative industry, you either love it or hate it. It would cost me thousands of pounds to take it out of production, something I can't afford. I'm not a massive brand and I want to be able to express myself without someone telling me I can't.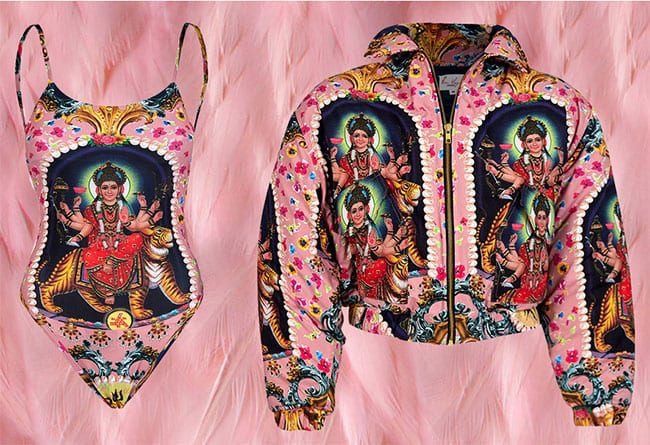 The person demanding the withdrawal of the design, above, which features prominently on Ulger's website, is US-based Hindu cleric Rajan Zed.
He's criticised its "highly inappropriate" depiction of the Durga, the protective mother goddess in Hinduism.
Zed, who gave the first official Hindu prayer at the United States Senate in 2007 – and in doing so offended a bunch of Christian loons –  said of the collection:
Goddess Durga is highly revered in Hinduism and meant to be worshipped in temples or home shrines, and not to adorn one's buttocks and crotch.

The inappropriate usage of Hindu deities for commercial or other agenda is not OK as it hurts devotees.
Earlier this month a brewery in Cheshire scrapped labels on its bottles featuring the sacred "Om" symbol after Mr Zed objected to them as "highly trivialising".
He also forced an apology from a Yorkshire brewer for naming a beer after the god Ganesh.
Meanwhile, following our report that Muslims were griping about the sale of "Allah" toilet paper by the UK group Marks and Spencer, comes news that Nike Inc is facing pressure to recall one of its leading brands of sneakers after a customer launched an online petition alleging the design on its sole resembles the Arabic word for "Allah."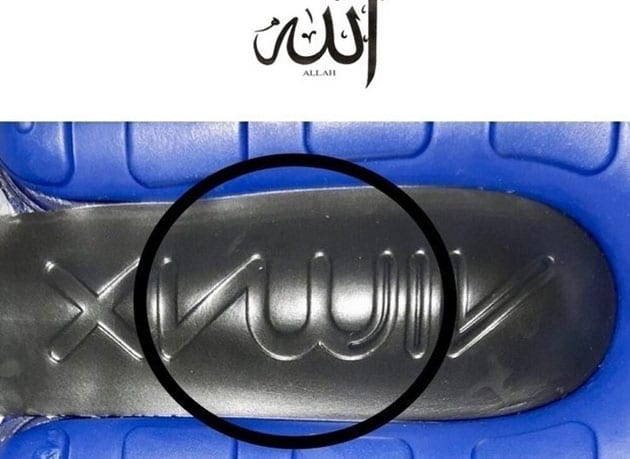 The petition, which his garnered more than 19,000 signatures, said it was "appalling" to allow the name of god on Nike Air Max 270 shoes:
Which will surely be trampled, kicked and become soiled with mud or even filth.
A customer, Saiqa Noreen, asked Nike to recall:
This blasphemous and offensive shoe and all products with the design logo resembling the word Allah from worldwide sales immediately.
Nike said in a statement the logo was a stylised representation of the Air Max trademark.
Any other perceived meaning or representation is unintentional. Nike respects all religions and we take concerns of this nature seriously.