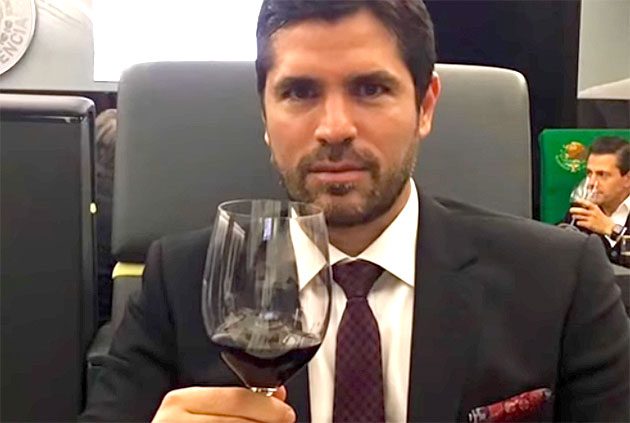 TRUMP wants a wall along the Mexican border but Catholic actor and closet queen Eduardo Verastegui, above, wants something far more impressive: the world's tallest Jesus.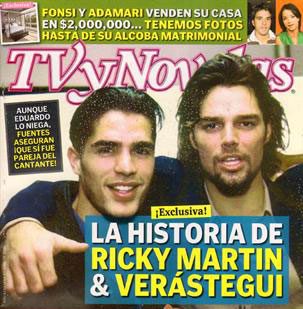 In announcing Verastegui's plan for a 252 feet (77 meters) "Christ of Peace" statue, LifeSiteNews described the 44-year-old actor and former Mexican boy bandster as being a devout, "pro-life" Catholic.
What they neglected to mention was that he and openly gay singer Ricky Martin were once an item.
Then Verastegui came down with a bad dose of Catholicism, and gave up sex. Forever.
Fine. But what Californian gays never forgave him for was the homophobia he embraced when he became a vocal supporter of Proposition 8, which banned gay marriage in the state.
In 2010 he was quoted here as saying:
For eight years I have promoted the message of chastity, purity, faith and hope to the world.
But back to Jesus.
In addition to the soaring statue, the Mexican architect Fernando Romero and developers plan to turn the area into a bustling hot spot for pilgrims and tourists that would hold 10,000 people, along with a church, handicrafts market, restaurant, conference center, hotel, amphitheater, pilgrims lodging, cable car stations, and parking.
The statue will be erected in Tamaulipas, one of the most dangerous states in Mexico, which has been riven in recent years by violent confrontations between security forces and drug dealers. Verastegui is a native of the border state.
Verastegui plans to present his project to Pope Francis. While no details about the funding or projected costs of the project have been released, Church officials said that ground will be broken early this year.
Verastegui made a name for himself as a "heartthrob" model, singer, and actor in Mexico in the 1990s, where he starred as a romantic lead in several soap operas, and later immigrated to the US to pursue a singing and acting career there. In 2002, he took a vow of chastity and has become an outspoken pro-life advocate and embraced a monk's lifestyle.
In 2006, he told LifeSiteNews that he had been living a "very impure life" and, despite his wealth and acclaim, was unhappy. Having been persuaded by a priest that monastic life was not for him, Verastegui was led to work within Hollywood on Christian themes.
He was mentioned in 2017 as a possible presidential contender in Mexico, despite his lack of political experience. Verastegui has been active in public affairs, however, having led a national act of "Redress, Reparation, and Consecration" for Mexico's national sins, including abortion, in 2017.
This featured a mass celebrated by Cardinal Juan Sandoval Íñiguez.
Verastegui's statue would dwarf Rio de Janeiro's Christ the Redeemer statue (125 feet – 38 meters), and Poland's Christ the King statue, which holds the current world record (172 feet – 52.5 meters).