PLANS have been scrapped to turn an old art deco cinema in the UK in into a prayer centre because God failed to cough up the £7-million needed for the project.
GOD TV, a "shady" UK religious broadcasting channel, confidently predicted in 2016 that the money was forthcoming to turn the Plymouth building onto a "Revival Prayer Centre". The channel told a local paper that the Almighty would:
Open the right doors and provide the finances to complete this monumental project, in His time frame.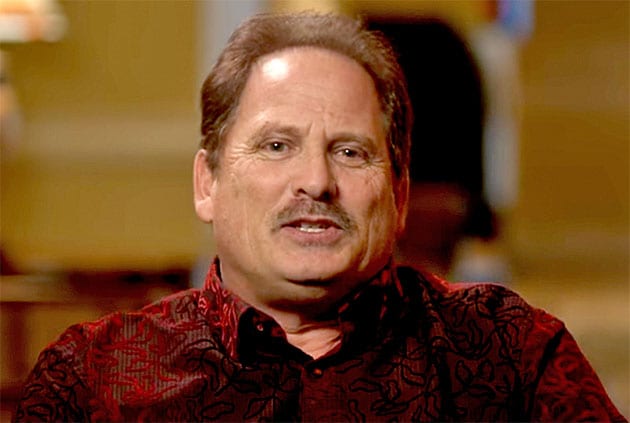 But it's just been announced by the outfit's CEO Ward Simpson, above, that plans for the centre – in the building that became the Millennium nightclub after the Gaumont Palace cinema closed – has collapsed:
We had high hopes for the project and for the benefits it could bring to Plymouth, but spiralling costs have caused us to review our plans and priorities.
The building had a monthly rent of £40,000, set to increase to £50,000.
Simpson said they had already spent large sums of money on the building and that $35-m would be required if they were to finish it. He ruefully said:
You can set out a journey in good faith, but if circumstances and priorities change, then your course has to change too. We simply could not justify spending more, or asking our supporters for more money.
In a report today that revealed that the building is owned by "eccentric multi-millionaire and philanthropist" Sir David Kirch, Simpson said:
We truly love Plymouth and again apologise for our inability to complete this project. In the meantime however, Plymouth continues to be the base for our UK office where many of our global functions are managed and GOD TV continues to be one of the largest broadcasters of Christian content in the world, reaching over 300 million homes across the globe.
It must sorely irk Simpson that Sir David's philanthropy didn't extend to gifting the building to GOD TV.
This may be the reason why. In 2015, a blog called Exit Churchianity warned people not to give money to GOD TV, saying:
If you've donated money to GOD TV in the past, let that be your last donation. Don't allow yourself to be taken advantage of and financially exploited any longer.

Ask God to give you discernment and show you the truth, and He will … GOD TV is a wealthy business — they don't need your money. If you send them money, you are giving to the rich (which is a sin) and enabling deception by helping them promote false prophets and doctrines of demons around the world.
It pointed out that GOD TV is the European version of TBN (the Trinity Broadcasting Network):
With all of the usual shady suspects, ear-itching false teachings, and financial scams.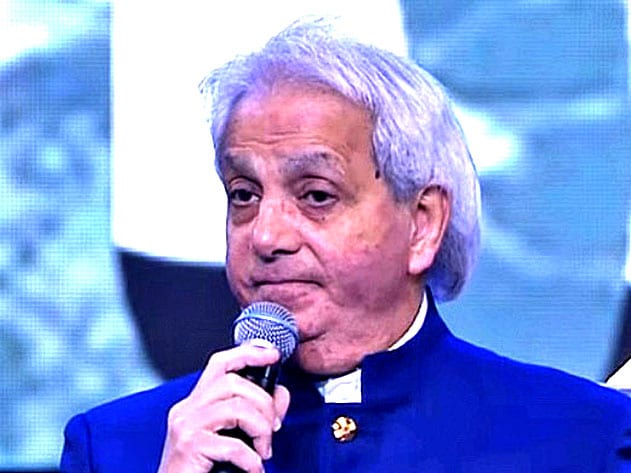 And it revealed that a notorious , jet-setting con artist, televangelist Benny (The Hair) Hinn), above, had his fingers in this particular pie.
Benny Hinn 'consecrated' the Revival Prayer Centre at the Plymouth Pavilions on January 30th, 2014. The purpose of this 'consecration service' was to create a bunch of empty hype and keep GOD TV supporters excited — nothing more, nothing less. It was all for show.

People traveled from all over the world and the UK to get a sneak peek of the Revival Prayer Centre.

With euphoria and starry-eyes, they anointed the building with oil, prayed over a stone altar, and exclaimed how God would 'show up' and bless the nations 'through this building'.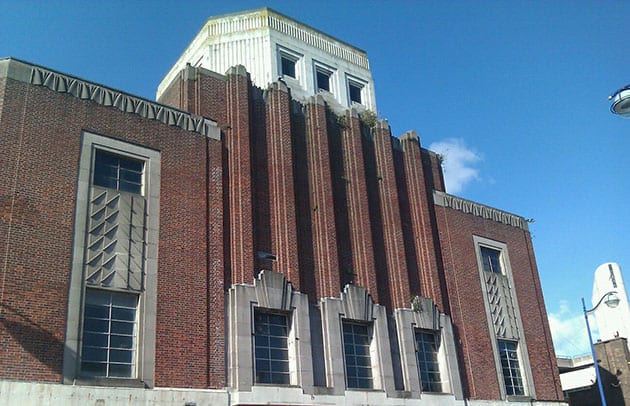 Also in 2014, another blogger – "practising Catholic" Benjamin Barton – rued the fact that GOD TV had acquired the building.
To see Millennium closed and boarded up was hard to take, but the one thing worse than it being boarded up is GOD TV moving in.

Most (in fact all) of my friends are lapsed, atheists or agnostics but have no problem with Christians. Even as a practising Catholic, I can't stand the fact that GOD TV is moving into that building. My own moral objections are several. They monetise God. They package God up and miracles and sell them to people, providing of course that person has the money.

I saw a guy on TV going to a GOD TV event. He said 'I wanted to come but didn't have the money [GOD TV were charging £25 for the event at Plymouth Pavillions] so I called the bank, and prayed and then they called me back to say they could extend my overdraft, and, here I am!'

There's something very unsettling about an organisation that charges people to garner spirituality.

The other aspect is that they are religious extremists, taking the bible literally and ignoring reason and logic. This leads to all sorts of horrible things like homophobia, criticising people who need things like blood transfusions and abortions, old, antiquated and intolerant views that are actually quite dangerous and really have no place in a progressive society.
It's always a shame to see an iconic building fall into disuse, but in this case the people of Plymouth should be grateful that the Gaumont/Millenium nightclub hasn't fallen into the hands of a bunch of Christian shysters.