TALK about over-egging the pudding. Or gilding the lily. Or laying it on thick. Or going way over the top!

When Ohio's new Governor was sworn in this week, he did all of the above on a stack of Bibles.
Nine of the bloody things!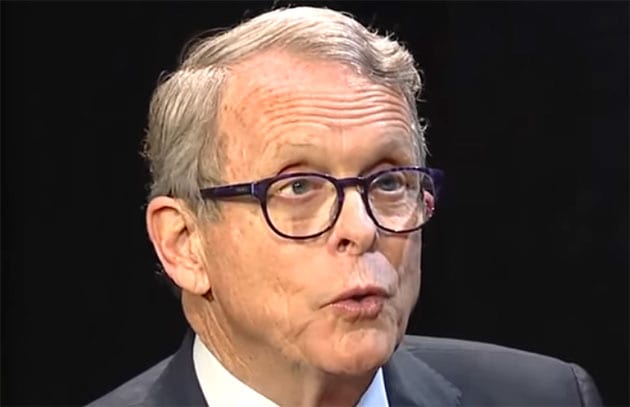 This puke-inducing public display of piety took place on Monday when devout Catholic Mike DeWine, above, become the 70th Governor of the State.
Why nine?
According to this report, eight of them represented his large litter.
A DeWine spokesman said the Governor and  first lady Becky wanted a Bible at the ceremony to represent each of their eight children.
The former US senator took his oath in a private midnight ceremony at his Cedarville home ahead of a public inauguration planned for Monday at the Statehouse. His son, Ohio Supreme Court Justice Pat DeWine, administered the oath.