Last Christmas the Anglican Centre in Rome lost its Director, Archbishop Bernard Ntahoturi, who resigned over alleged sexual misconduct. Now the centre finds itself in a fresh pickle because Ntahoturi's replacement apparently doesn't believe Jesus rose from the dead.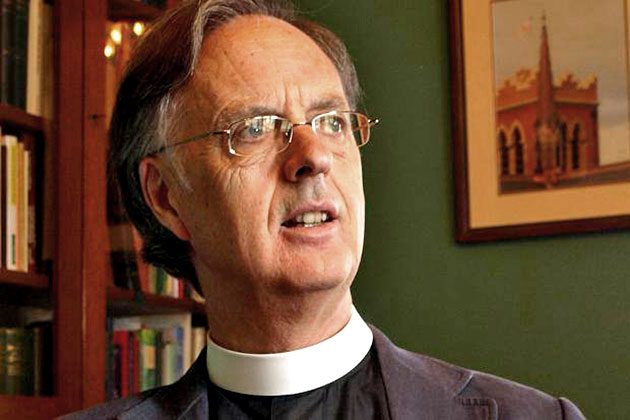 Questions are being asked about the suitability of the Archbishop of Canterbury's new ambassador to the Vatican, Dr John Shepherd, because of views he expressed a decade ago about Jesus' resurrection.
During a sermon delivered in Easter 2008, he said:
The resurrection of Jesus ought not to be seen in physical terms, but as a new spiritual reality. It is important for Christians to be set free from the idea that the resurrection was an extraordinary physical event which restored to life Jesus' original earthly body.
Well, ain't that a kick in the head?
Shepherd was appointed last week as interim Director of the Anglican Centre in Rome, effectively making him the Church of England's representative to the Holy See.
In his sermon, Shepherd continued:
Jesus' early followers felt His presence after His death as strongly as if it were a physical presence and incorporated this sense of a resurrection experience into their gospel accounts.
In other words, they were hallucinating, a common occurrence among the delusional.
His comments – made when he was dean of St George's Cathedral in Perth, Western Australia – prompted a member of the Church of England's governing body, Dr Ian Paul, to ask:
Is this a good moment to appoint as the Archbishop's envoy to Rome someone who doesn't believe in the bodily resurrection of Jesus?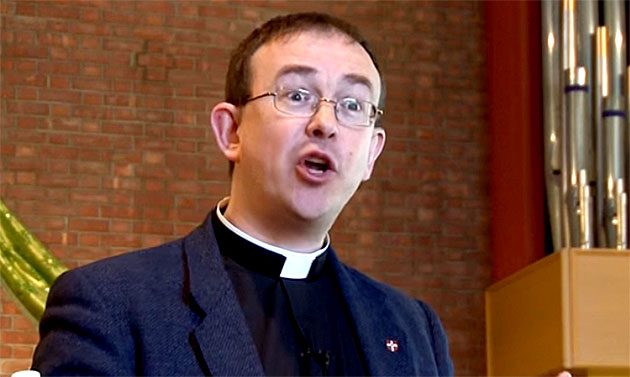 And Dr Lee Gatiss, above, Director of the Church Society – the Anglicans' biggest evangelical group – wrote on Twitter:
We need clergy who actually believe that Jesus rose again from death – so basic!
And he's quoted here as saying the situation was:
Utterly bizarre and absolutely inappropriate. If it is true that he does not believe in the bodily resurrection of Jesus, then I don't think he should have been ordained as a minister in the Anglican Communion in the first place.
But Dr Stephen Platten, head of governors at the Anglican Centre in Rome Shepherd, said that Shepherd:
Emphatically believes in the resurrection of Jesus Christ. It's a matter of how one understands that.
A Lambeth Palace spokesperson said interim appointments were made by the Centre directly but "due diligence" was used when appointing Shepherd.
The Centre said:
Dr Shepherd will not be available for comment until he takes up his post at the end of this month.

In the meantime, the Governors are assured of the fitness and suitability of Dr Shepherd for the role he is temporarily undertaking.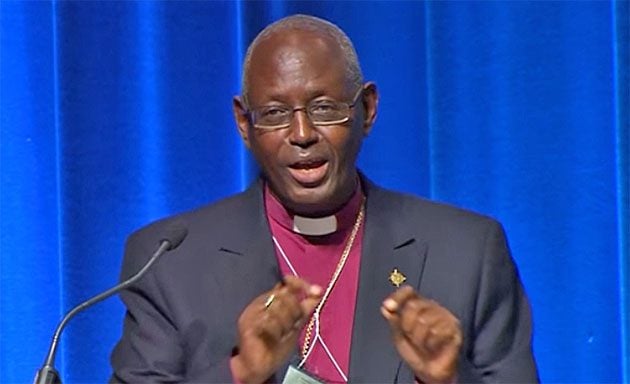 Last month the Anglican Centre was blasted for appointing Michael Burrows, Anglican bishop of Cashel, Ferns and Ossory, to the post of Chair of Governors of the centre.
Church Militant revealed that Burrows defied the official position of the Catholic Church during the Irish Referendum on abortion in May and announced he would vote to repeal the Eighth Amendment. It quoted Catholic priest, author and blogger Fr Dwight Longenecker as saying:
In an age when we are all supposed to be 'ecumenically sensitive' it seems an appalling insult to Catholics for an Anglican bishop who is an abortion and gay rights activist to be appointed to such an important position as the Chairman of the Board of Governors of the Anglican Centre in Rome, Is Bishop Burrows' appointment an unfortunate blunder or a calculated move on the part of Anglican authorities to push a progressive agenda in the heart of Rome?
The resignation of Ntahoturi, above, was announced in a statement by the Centre's Governors, its independent board of trustees. They said:
The Governors of the Anglican Centre in Rome have accepted the resignation of its Director Archbishop Bernard Ntahoturi following his suspension last week over an allegation of sexual misconduct.

The Governors are now taking urgent steps to appoint an interim director, who will also act as the Archbishop of Canterbury's Representative to the Holy See.
No details of the misconduct were released but he governors have invited "anyone with a safeguarding concern or requiring support" to contact the Church of England's national safeguarding team.
Ntahoturi was also heavily criticised for being too gay-friendly.