Back in 2015 the John Howard Centre sacked a therapist for bringing Jesus into the workplace. Victoria Wasteney was given the boot for attempting to convert a Muslim colleague to Christianity.
Wasteney also told her junior colleague, who suffered Crohn's disease, that the disease did not exist because it was not in the Bible and that only Jesus could heal her.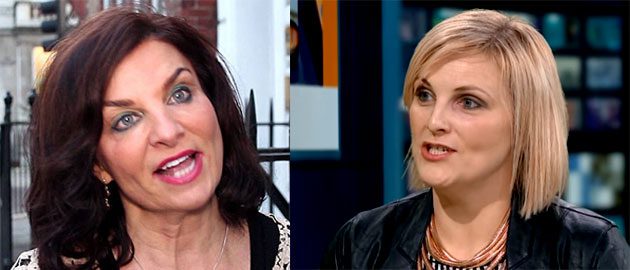 When Wasteney lost an employment tribunal appeal, Andrea Minichiello Williams, who heads the Christian Legal Centre (CLC) – a part of Christian Concern – accused the British legal system of being:
The most liberal and anti-Christian legal systems in the Western world.
She blathered on about the UK having a strong foundation rooted in Christianity and that:
The National Health Service and our Education System were started by Christians – motivated by their faith.
It's now reported that the John Howard Centre – which treats people with mental health problems who have been arrested or convicted of crimes – has once against incurred the wrath of the CLC for "direct and indirect discrimination" against Christians by not offering prayer services.
However, according to one patient identified only as Esa:
They have put a weekly service for Muslims into the curriculum but for Christian services there is nothing.

We've been asking for ages and they haven't really given us a reason why. They just say it's obligatory for Muslims to have services but that it's not for Christians.

We have said: 'Excuse me, it's obligatory for you to cater for all religions' but they just haven't done it,
Cue the CLC which is now suing the East London Foundation Trust (ELFT), which runs the centre.
But here's a thing: The centre does accommodate a wide range of its patients' beliefs. It even has a Department of Spiritual, Religious and Cultural Care which consists of Christian, Muslim, Jewish and Hindu coordinators and an ordained Buddhist priest.
Said a spokesperson for the centre:
They visit inpatient areas to discuss the spiritual and religious needs and traditions of each individual with them. The spiritual needs of an individual feature as a key part of the way care is planned, and is an area of care that is monitored by the CQC.

The John Howard Centre caters for a range of religious needs. Attendance at services and activities are optional. Communion is available on an individual or small group basis according to the tradition of the individual. A carol concert and prayers took place in December.

The trust refutes the claim of discrimination and looks forward to providing clarity on its arrangements.
The CLC has very little success with its legal challenges, losing far more than it ever wins.
Commenting on the CLC's involvement with the Wasteney case, UK Christian blogger wrote:
If I wanted to be unkind I'd suggest that Christian Concern seem to be operating in a fantasy world where it is perfectly reasonable for a senior member of staff to turn a supervision session with a junior trainee into an imposed prayer session including language that would be religiously offensive to the junior.

Folks, this is not how professionals behave even if they have the consent of the junior!