FIYAZ Mughal, UK-based Director of Faith Matters, claims that 'forward thinking' members of his community are being 'held to ransom' by Muslim extremists, after Golders Green mosque abandoned an exhibition about Muslims who helped Jews during the Holocaust.
The Islamic centre was due to hold the exhibition about Muslim Albanians who rescued Jews on Sunday, to maintain dialogue with Jewish neighbours.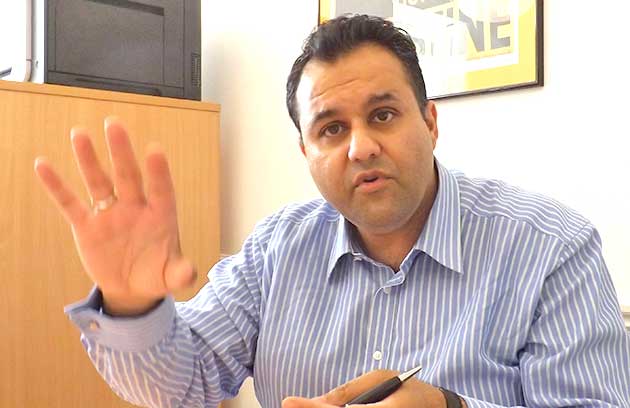 Mughal, above, said members of the congregation were targeted and the mosque had been denounced as un-Islamic for holding an event associated with Israel's national Holocaust memorial museum.
Calls for a boycott, spearheaded by Roshan Muhammed Salih, editor of British Muslim news site 5 Pillars were made for over the event's links to the Israeli Holocaust museum Yad Vashem.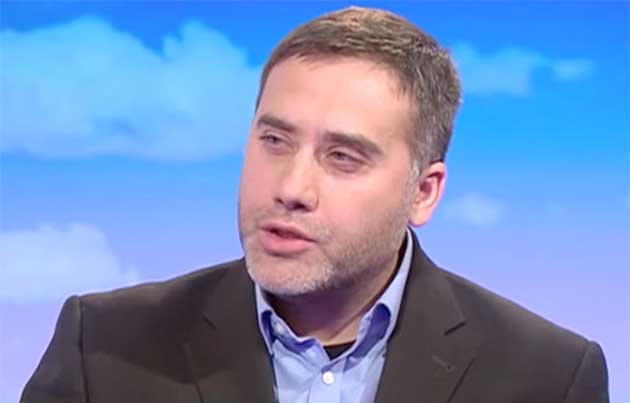 Salih, above, said:
Commemorations must never be done in conjunction with Israeli oppressors or their supporters.
In response to the cancellation, he wrote that the mosque:
Is to be commended for responding to community concerns.
But Mughal insisted that:
When Muslims can't engage with even Yad Vashem because extremists threaten them … enough is truly enough.
Karen Pollock MBE, Chief Executive, Holocaust Educational Trust called the cancellation:
A great shame. What would have been a positive initiative to highlight the role of Albanian Muslims who saved up to 1,800 Jews from the Nazis during the Holocaust, has been cancelled due to a targeted campaign against this Mosque and its members.

The power of the story of Muslims saving Jews during the Holocaust should not go unrecognised and we hope that this event will go ahead shortly in safety.
The Yad Vashem museum is a world-leader in Holocaust education, working to remember an unprecedented and unique era of history whose expertise is second to none.
Rabbi Natan Levy, head of operations at Faith Forums for London, and one of the organisers behind the event, described the exhibition as:
A powerful reminder that during the Jewish community's darkest hour, the Muslim community in Albania were one of the few who did not stand by when the Nazis attempted to eradicate Jewish neighbours. It's important to remember we have historically supported each other.
And Paul Charney, chairman of the Zionist Federation of the UK and Ireland, said:
Let's be clear, when an interfaith event is capable of being cancelled due to the pressure from an extremist, namely the editor of the Islamist 5Pillars UK 'news' website, then both of our communities should be highly concerned. Roshan Salih is the man who decided that Mitzvah Day projects bringing Jews and Muslims together, is part of the 'Zionist conspiracy'.

To accept his comments that Yad Vashem is the secret conspiracy tool of Zionism, rather than the world recognised pre-eminent museum and memorial to the Holocaust, is a problem for us all. We would urge the Islamic Centre in Golders Green Hippodrome to reconsider their decision to cave in to this hate-filled, inflammatory and dangerous pressure and restore the peaceful community event originally organised.
For the record, Mughal doesn't share the horror most Muslims have of homosexuality, and, in this "Concerned Muslims" blog, is attacked for saying:
Islam was never meant to be brittle and to create people to conform so that they are all the same. If the strength in Islam is its diversity and plurality, which many Muslims say, then you assuming that we should all sexually be the same is just bizarre … The reality of life is that people are different.