FATHER Thomas P Ganley, 63, a priest at Saint Philip & Saint James Church in Phillipsburg, New Jersey, was arrested and charged this week with sexual assault of a teen.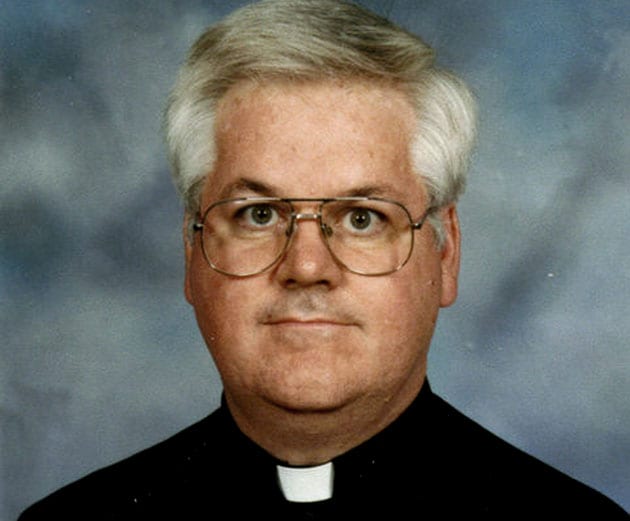 Ganley's arrest was made by a new Clergy Abuse Task Force, established last year after a Pennsylvania grand jury report revealed that 300 "predator priests" sexually abused more than 1,000 children in a time span of 70 years. The report said:
Priests were raping little boys and girls, and the men of God who were responsible for them not only did nothing; they hid it all. For decades. Monsignors, auxiliary bishops, bishops, archbishops, cardinals have mostly been protected; many, including some named in this report, have been promoted.
Ganley, of Phillipsburg ,was scheduled to appear in court today (Friday} for a detention hearing. He was arrested Wednesday following allegations he sexually abused a teen who was between ages 14 and 17. The alleged assault occurred from 1990 to 1994, according to a statement from the state Attorney General's Office.
He was charged with one count of aggravated sexual assault in the first degree, and two counts of sexual assault in the second degree..
At the time of the alleged incidents, he worked at Saint Cecelia Church in Woodbridge,
The task force was formed in September by Attorney General Gurbir S Grewal to investigate allegations of clergy abuse. Grewal said other investigations are ongoing, and tweeted a detective's phone number for anyone who was allegedly abused by Ganley or witnessed abuse to reach out.
This report quotes Grewal as saying:
Our Clergy Abuse Task Force is diligently pursuing its mission to expose the truth about past wrongs and seek justice for survivors, because no person is above the law and no institution is immune from accountability. This case illustrates that we are prepared to move swiftly to investigate allegations, and where there are viable criminal charges, to pursue those charges.