NEW York State's education authorities want pupils in religious and independent schools to be taught subjects such as maths, English and science but faith leaders are complaining that these will interfere with religious studies.
Two Orthodox Jewish educators, for example, are quoted as saying that that the state's educational demands would require so much time that:
It crowds out Torah study, our sacred mission.
Leaders of religious schools, determined put indoctrination ahead of education, say they will not cooperate with strict new guidelines that will be enforced by local school district officials.
But it appears that the state's Department of Education has no intention of backing down from its "aggressive" aims of introducing tough new guidelines.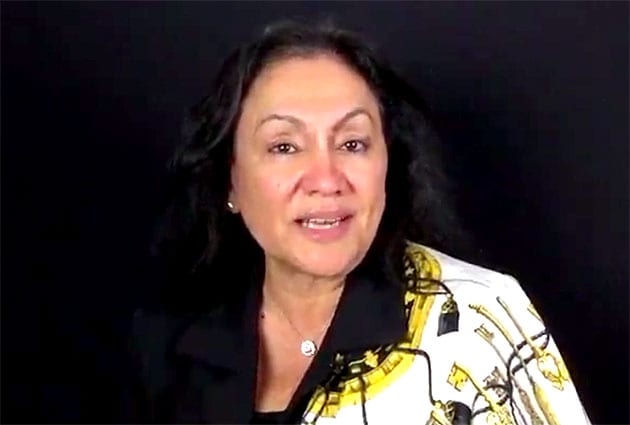 Board of Regents Chancellor Betty A Rosa, above, said in a statement.
Every child has a fundamental right to receive a quality education. By providing these resources on the substantial equivalency of instruction in nonpublic schools, we are providing public and nonpublic school leaders with a roadmap to conduct these reviews.

The process should be a collaborative effort that is a mutually beneficial learning process for leaders of both public and non-public schools resulting in appropriate educational opportunities for the children they serve.
The state already has announced training sessions for non-public school leaders so they can follow the new secular mandates.
State Education Commissioner MaryEllen Elia said that while "parents have a right to choose a non-public school," she wants to make sure the students are taught what the state wants, and that the state will assess whether religious or independent schools offer an adequate education. Changes will be made as needed.
'It's a very bad idea to tell a Jew how to run his religion'
Judicial Watch (JW), a right-wing American activist group and self-styled watchdog, is outraged by the plan, and explained that the dispute began when:
Dissident former yeshiva students started raising concerns about the quality of their education. Members of the Orthodox community concede that some yeshivas need improvement.

But when you've been in business for 1,500 years, give or take a few centuries, change comes slow. And as history as shown, it's a very bad idea to tell a Jew how to run his religion.
And it warned that, under new guidelines:
Schools must provide samples of teaching schedules, textbooks, and lesson plans. Non-compliant schools risk withdrawal of funding for things like textbooks and transportation, and students ultimately could be forced to go to another school. Students that resist transfer risk being declared 'truant' and legal steps to challenge parental competency could follow. The new mandates will be enforced by inspections from local school district officials.
The Roman Catholic Archdiocese of New York is also dead against the new guidelines.  A statement from the New York State Council of Catholic School Superintendents, which represents 500 Catholic schools, unequivocally denounced the plan.
Judicial Watch said:
School inspections are slated to begin in February. The yeshiva establishment says they won't cooperate with inspectors, ditto from New York's Catholic school leadership. That's going to be a big problem.

New York City Schools Chancellor Richard Carranza told the New York Times he's starting the inspections with yeshivas that have barred city officials or have been noted in complaints about poor education standards. Carranza said the de Blasio administration intends to 'move aggressively and get this taken care of.'
The row erupted after the White House's incumbent jackass Donald Trump was widely ridiculed for expressing his enthusiasm for plans to introduce "Bible literacy" into schools.