A MOVE to eject a statue of Satan from its position outside museum in Lahore comes just a week after a row broke out over a statue of in the Spanish city of Segovia.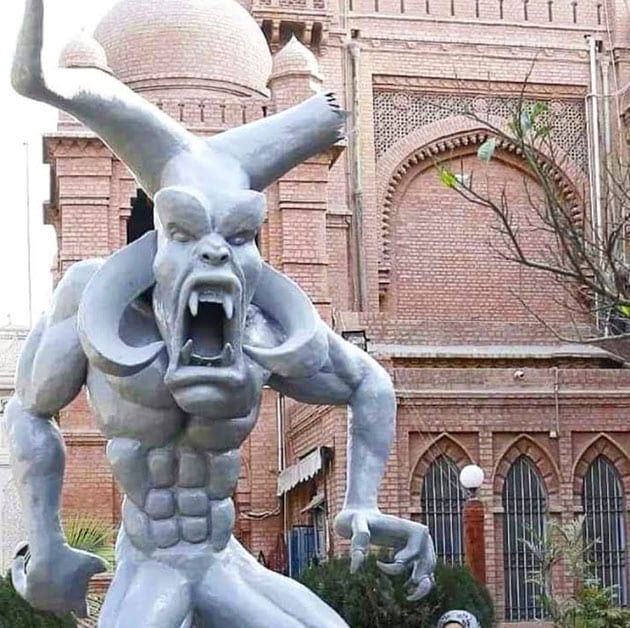 On Thursday, the Lahore High Court responded to a petition calling for Satan's removal by telling the Punjab Chief Secretary and the Lahore Museum director to explain why the thing was erected.
The petition was filed by Ambreen Qureshi, who wants the sculpture removed.
During the court hearing, she claimed that the sculpture was instilling fear among school children visiting the museum. She insisted:
This sculpture has nothing to do with our culture whereas the purpose of a museum is to preserve our history and culture.
The judge hearing the case said he was thankful that someone had taken a stand against the Devil:
To control Satan is the responsibility of us all.
It's reported that Irtbaat ul Hassan, a student of Punjab University College of Arts and Design (PUCAD), had created the 20-feet high sculpture.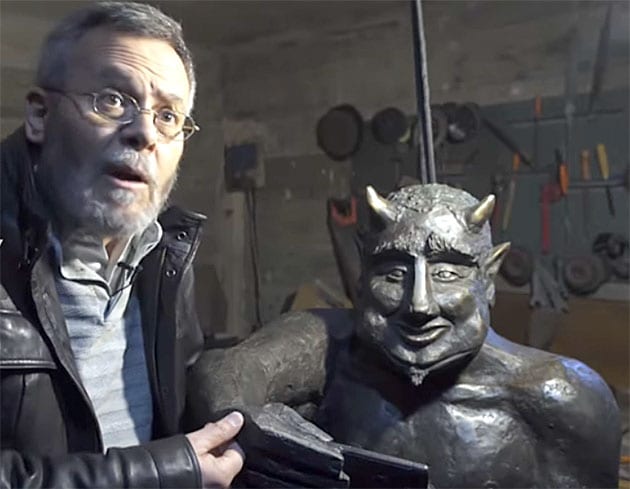 While opponents to the Lahore Satan reckon its too frightening, those opposing the Segovia demon, a work by artist José Antonio Abella, above – showing the Devil taking a selfie – are unhappy because is not "repulsive" enough.