Mike Pence's daughter Charlotte last year wrote a children's book called Marlon Bundo's Day in the Life of the Vice President. It told the story of the family pet following the VP around for a day, and was illustrated by Pence's wife, Karen.
Given Pence's faith-based homophobia – the man's a batshit crazy Christian zealot – a gay rewrite of the book –  A Day in the Life of Marlon Bundo by John Oliver of Last Week Tonight – was published. In it, Bundo winds up getting married to a boy bunny.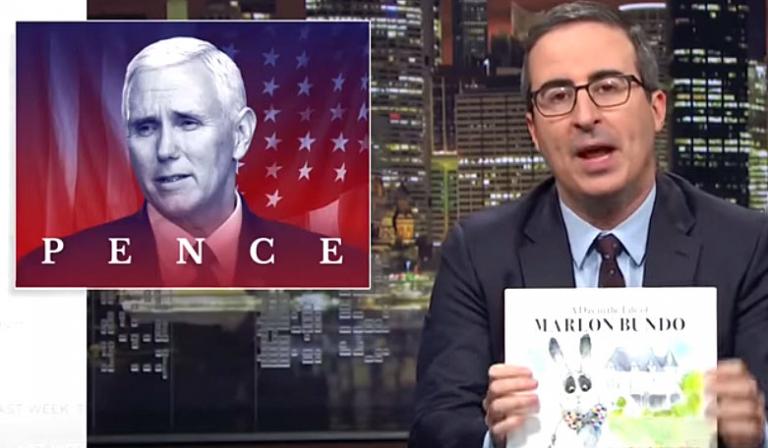 And here's the kicker:  Oliver's book is proving far more popular, and has rocketed to the top of Amazon's bestseller list. As of Tuesday night it had sold out completely.
Not only that, 100 copies of Oliver's book have been sent to a private school in Virginia "with a strict, deeply fucked ban against LGBTQ students and faculty" – a school where Karen Pence recently took a job. The Second Lady had worked at Immanuel Christian School for 12 years before taking a bit of a sabbatical.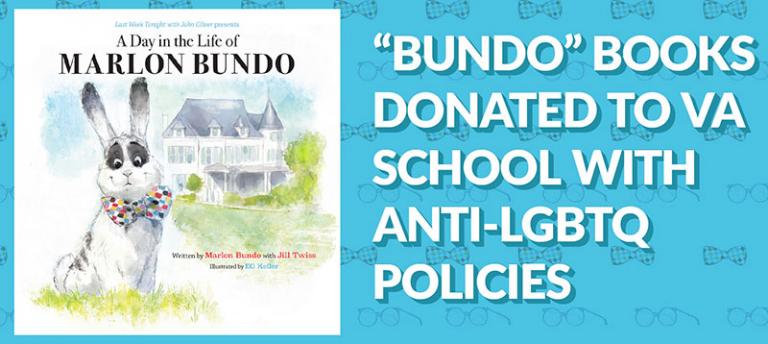 Yesterday (Thursday) the Trevor Project—a non-profit dedicated to suicide prevention among LGBTQ youth, which is splitting the proceeds of the book with an AIDS non-profit – announced that it had shipped 100 copies of A Day in the Life of Marlon Bundo to the school, along with a note encouraging the K–8 programme to:
Include [it] in your school's library or classrooms. Policies and rhetoric that exclude or reject LGBTQ youth can lead to increased risk for suicide and depression, and it's our organization's mission to end suicide among LGBTQ young people.

With your help, we hope you will change your school's student and employee policies to accept LGBTQ students and employees.
Writing for Vice, Drew Schwartz said:
Ostensibly, the school's galling anti-LGBTQ stance extends to what kind of literature it's willing to show its students, so there's a slim chance Immanuel will actually accept a box full of gay Bundo books, but hey – who knows. Here's to hoping whoever opens the thing confuses Oliver's version with the Pences', and 100 copies of a kids' book about same-sex marriage wind up in the library.
Immanuel's "parent agreement" makes clear that the school refuses to admit and would possibly expel students if they or their families are found to be:
Participating in, supporting, or condoning sexual immorality, homosexual activity, or bi-sexual activity.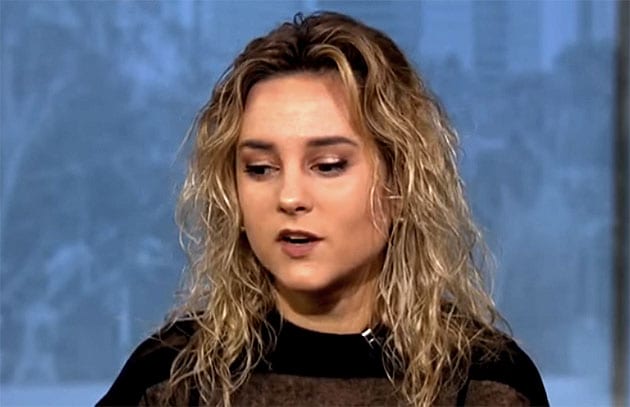 But in a clear indication that Charlotte Pence, above, does not share her bigoted father's view of homosexuality, and that of the school, she reportedly bought a copy, saying:
I have bought his book. It doesn't have to be divisive. I think that everybody can come together over Marlon.
And she indicated that she was far from annoyed by Oliver's rewrite:
He's giving proceeds of the book to charity, and we're also giving proceeds of our book to charity, so I really think that we can all get behind it.
Oliver told Ellen Degeneres on Tuesday he didn't expect his book to sell out so quickly, and that he's working on a second printing.