Texas pastor Donnie Romero, of Stedfast Baptist Church in Fort Worth, has a video on YouTube entitled 'Continue in the Faith – Get the sin out of your life'.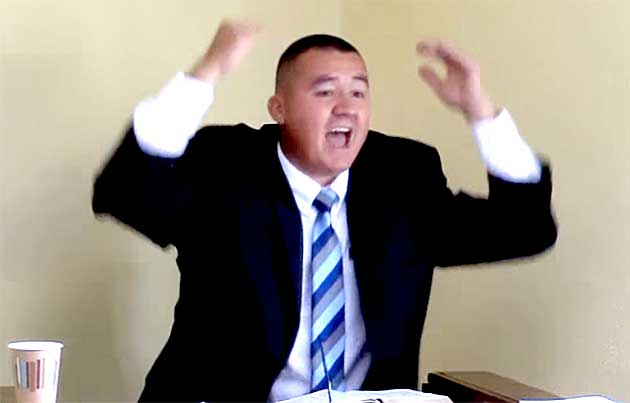 But, like so many of his ilk, the anti-gay fanatic is a monumental hypocrite and not one to practice what he preaches.
And when it came to light that he'd been dipping his Christian dick into prostitutes, smoking weed and gambling, he promptly resigned from the church.
There were tears and gnashing of teeth when our Donnie woefully stood before his congregation on Wednesday and said:
I have not been ruling my house well. I have been a terrible husband and father. I'm the one at fault in this situation. I love Stedfast Baptist Church. I love my family. This is the best decision for my family and this church to make.

I'm very sorry for the hurt this may cause people. I'm so sorry. I wish I would not have let it get to this point.
In a video announcement, Romero's partner-in-hate, pastor Steven Anderson –  who is even more notorious for his anti-gay rants – explained in detail why Romero was disqualified from being a pastor, saying Romero committed:
Grievous sins. The major sin involved was being with prostitutes. Also marijuana and gambling were discovered.
No mention was made of the prostitutes' gender.
Stedfast church was labeled as a hate group by the Southern Poverty Law Center in 2015. In December 2014, Romero said in a sermon, which was posted on YouTube, that gay people should be "put to death."
The video was later removed for violatingYouTube usage policy on hate speech.
In June 2016, Romero posted a video of a sermon in which he called shooting victims at the Pulse nightclub in Orlando "the scum of the earth."
These 50 Sodomites were all perverts and pedophiles and they are the scum of the earth, and the earth is a little bit better place now, and I'll even take it a little further. I heard on the news today that there are still several dozen of these queers in ICU, and I will pray that God will finish the job that that man started.
After Romero's sermon in 2016,
a group of about 40 people protested across the street from the small Baptist church, chanting "We are done with hate!"
Romero has said that the part of the Bible he loves best is the bit that calls for the killing of gays.
I'm going to preach that part of the Bible until the day I die, and if I ever stop preaching that part of the Bible, I hope my kids tell me 'dad, you're going soft on sin, you need to get up there and rip on these queers because its only getting worse and worse.'
Anderson is the pastor of Faith Word Baptist Church in Phoenix. He said he is helping Stedfast find a new pastor.
I found out about it on Monday, and I confronted him and intervened and then basically stepped in and tried to help the church get through this. Churches frequently just cover things up. That is wrong. It's sad how it makes Christianity look bad and Baptists look bad, but it's not right to cover this up.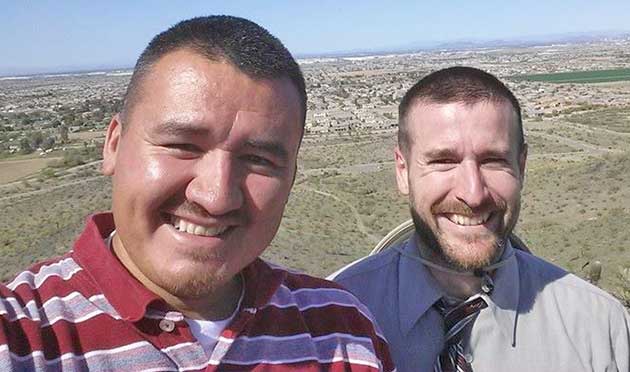 Last year he was barred from entering Jamaica, after being banned in South Africa.
Stedfast is an independent fundamental Baptist church. A Star-Telegram investigation published last December discovered at least 412 allegations of sexual misconduct in 187 independent fundamental Baptist churches and their affiliated institutions, spanning 40 states and Canada.
Anderson is also well-known for his sermons, which frequently include hate speech. The church he founded, Faithful Word Baptist, was also designated a hate group by the Southern Poverty Law Center.
In one sermon recorded at his church, Anderson suggested the world could be AIDS-free by Christmas if only people:
Executed the homos like God recommends.
Anderson also came under fire after the shooting at the Pulse nightclub in Orlando for saying:
The good news is that at least 50 of these pedophiles are not going to be harming children anymore.