A ROW in a South Carolina church last week resulted in the arrest of pastor Ra'Shan Lamar Wilson, 35, who stands accused of attempting to strangle a pregnant woman.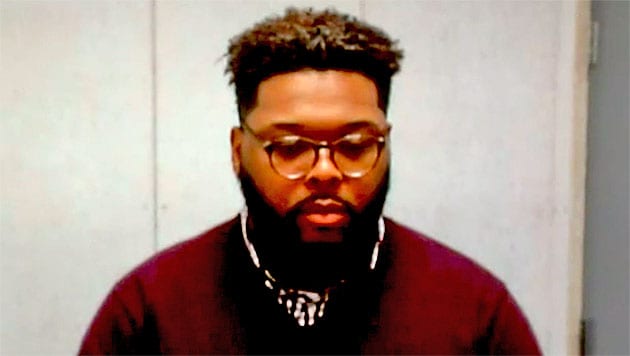 Wilson, above, pastor at Charleston's Southside Baptist Church, has been charged with domestic violence of a high and aggravated nature. He was given a $20,000 surety bond, issued a no contact order for the victim and cannot leave the state.
Court documents state the victim, who is carrying Wilson's child, is eight weeks pregnant.
The incident occurred when the victim went to the church to drop off their children. After the couple met an argument ensued, police said.
Court records state:
The suspect then lunged toward the victim, put both of his hands around her neck, squeezed tightly until she was unconscious for an indeterminate period of time.
Investigators say the victim fell to the concrete and hit her head on the ground, suffering an abrasion to the right side of her forehead.
The victim then called 911 and was transported to hospital where she was treated and released.
A report states the victim told the witness that Wilson strangled her and she blacked out, and did not remember anything after that.
At the new year Wilson posted the picture below on Facebook with Dashonna Wilson.