JESUS goes from Superstar to Superhero in a new DC Comics series – much to the consternation of True Believers™.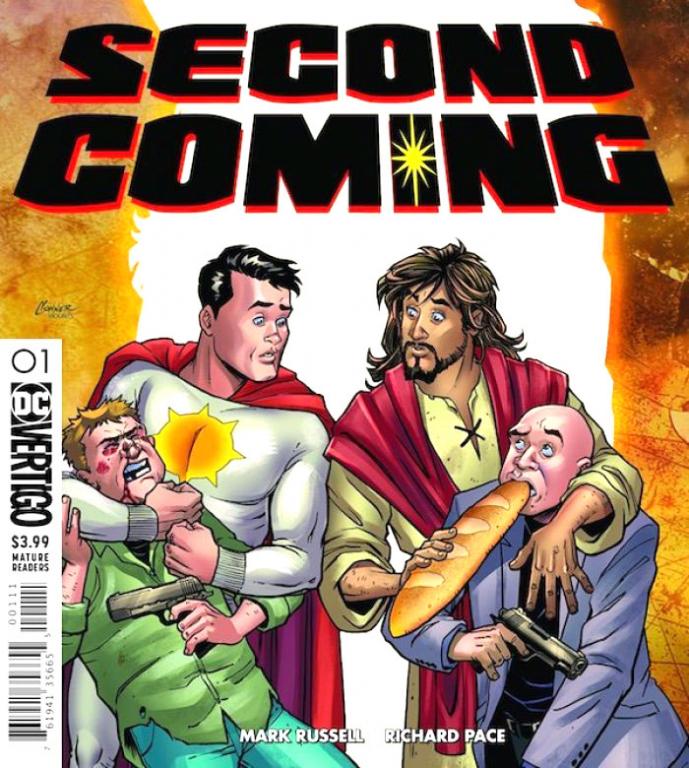 Although the first of the series is not yet out, Second Coming  – written by Mark Russell and illustrated by Richard Pace – is already drawing flak from some Christians who consider the concept "blasphemous".
Russell's Jesus narrative is that the saviour needs to return to earth to learn how to become a "true messiah" from a Superman-like character called Sun-man.
The comic description says:
Witness the return of Jesus Christ, as He is sent on a most holy mission by God to learn what it takes to be the true messiah of mankind by becoming roommates with the world's favorite savior: the all-powerful superhero Sun-Man, the Last Son of Krispex!

But when Christ returns to earth, he's shocked to discover what has become of his gospel — and now, he aims to set the record straight.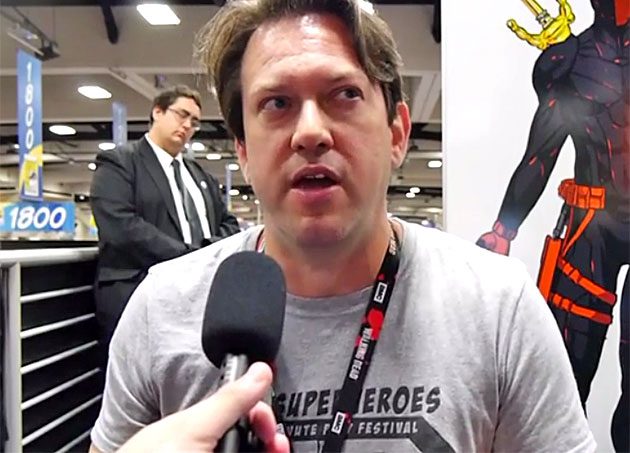 In a past interview with Bleeding Cool, Russell, above, explained that the series, due out in March, centres on the fact that God:
Was so upset with Jesus' performance the first time he came to earth since he was arrested so soon and crucified shortly after, that he has kept him locked up since then.
When God sees Sun-Man, he tells the comic Jesus:
That's what I wanted for you.
Russell added:
He sends Jesus down to learn from this superhero and they end up learning from each other. They learn the limitations of each other's approach to the world and its problems.
Before his return, Russell's comic Jesus is mostly unaware of what's going on Earth because God was so pissed off with his past performance – getting crucified and all that malarkey  – that that he wouldn't even let the messiah look through the celestial keyhole at Earth to keep up.
Said Russell:
He still gets to talk to people when they come to Heaven so he has a rough idea of what's going on down there. He doesn't know how sideways things have gone until he's come down to Earth and sees it for himself.
The theme of the comic noticeably comes from Russell's own idea of Christianity, shared in the books he authored, God Is Disappointed in You and Apocrypha Now.
Both revealed that he believes people have "really misunderstood" the Bible and the Christian faith:
Doesn't really base itself on what [Jesus] taught, particularly in the modern Evangelical megachurches.
The Second Coming series is hoping to "set the record straight" regarding Russell's interpretation of the Gospel of Jesus.
Hello Christian adds that Russel [sic] believes that Christianity has it all backwards and quotes him as saying:
The Christian religion doesn't really base itself on what he taught, particularly in the modern Evangelical megachurches. They have him more as a mascot on t-shirts to prove they're on the winning team.