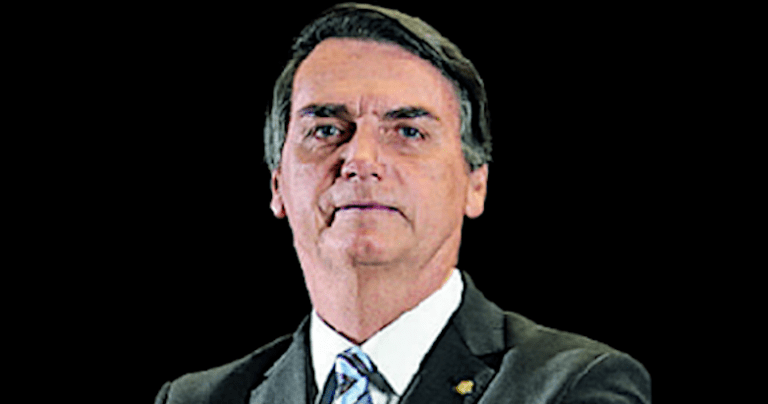 Brazil's deranged new far-right President Jair Bolsonaro, above, has hit the ground running … towards a shiny new Christian era.
His becoming President on New Year's Day gave Donald Trump a warm-all-over feeling. According to this report, he congratulated the Christian zealot on Twitter, saying:
The USA is with you.
But chills are running down the spines of many who don't fit into Bolsonaro's vision of a country he now wants to run along:
Our Judeo-Christian tradition.
Among the first promises "the Trump of the Tropics" made to the evangelicals, Catholics and other Christian traditionalists who voted him into power was to liberate Brazil from:
Socialism and political correctness.
And that means it's now open season on LGBT communities and anyone else he hates – and he hates a lot of people. He promised to combat the "ideology of gender" teaching in schools, saying:
I call on all congressmen to help me rescue Brazil from corruption, criminality and ideological submission.
Responding to the Trump tweet, Bolsonaro thanked the President, adding that:
Under God's protection, we shall bring prosperity and progress to our people!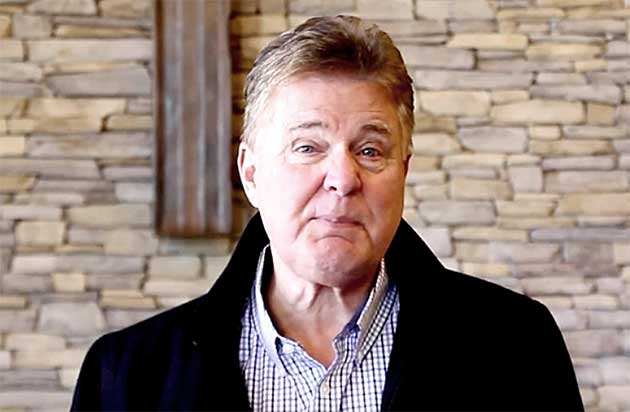 When Bolsonaro was sworn in, Jim Garlow, above, former senior pastor of Skyline Church in California said:
We are very thankful for the opportunity to stand with President-elect Bolsonaro in solidarity with him. People of faith in the US are very aware of his role in the new political scenario in South America and are praying vigorously for his health and the prosperity of the nation.
His wife, Rosemary, added that:
The evangelical Christians of America are honored to visit Brazil and to stand with the elected government at this crucial moment.
Among those most in fear of Bolsonaro's agenda are indigenous communities living in protected lands. According to the New York Times he compared them to animals in zoos, and took a major step toward undermining their rights just hours after taking office.
In one of a handful of measures that stand to hurt historically marginalised communities, the incoming government on Tuesday transferred responsibility for certifying indigenous territories as protected lands to the ministry of agriculture. The ministry has traditionally championed the interests of industries that want greater access to protected lands.
On Wednesday, the government also announced it was dismantling a division of the education ministry that promoted human rights and sought to expand access to higher education for historically disadvantaged communities, including black Brazilians.
H/T BarrieJohn (New York Times report)