SHRAGA Stern, a London-based Charedi activist, is, by all accounts, a right pain in the arse.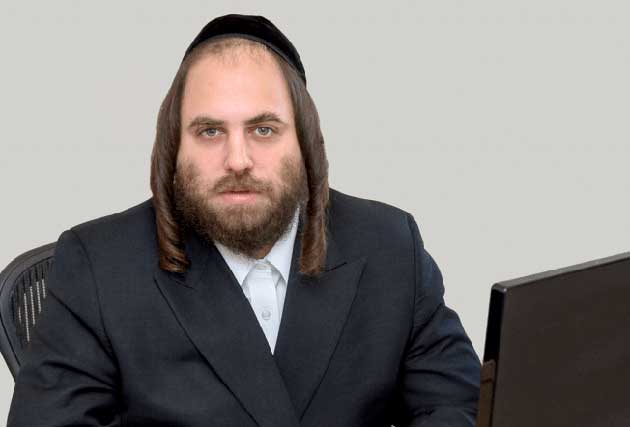 Described here as "a dreadful self-publicist", last year he made headlines when he angered the Union of the Orthodox Hebrew Congregations  (UOHC) – the main umbrella body for London's Charedi communities – by writing to London Mayor Sadiq Khan, asking him to step down as a guest speaker at a Board of Deputies dinner.
His reason? Stern argued that the Board of Deputies did not represent the Charedi community. And he threatened to organise a protest outside the event. He later called off the demonstration.
At the time UOHC President Rabbi Frand called Stern:
A single individual purporting to speak for the Charedi community and seeking to disrupt the Mayor of London's presence at the upcoming Board dinner … without any authority.
Now sex education has raised its ugly head. Stern is targeting the Department of Education, which he accuses of violating his human rights by requiring teachers to teach his children about different genders and sexualities.
Legal representatives of Stern, a director of a London-based construction firm whose children attend an independent school, lodged his complaints in a lengthy letter to Education Secretary Damian Hinds MP and Education Minister Nick Gibb MP.
In their 19-page letter, they said the Government's advice about how schools should teach "protected characteristics" had:
Violated [Stern's] rights under the Human Rights Act 1998 and the European Convention on Human Rights.
Stern is opposed to the government's 2018 advice, covering the Independent Schools Standards, which states that people identifying as LGBT+ are "equally valid".
The guidance requires:
The active promotion of respect for other people, even if they hold views, choose to follow a lifestyle, or have protected characteristics, different from a pupil's own or those prevalent in the pupil's immediate community.
It adds:
Respect does not require agreement – it requires acceptance that other people may be different and that that is equally valid.
In response, Stern's lawyers said:
We note in particular the phrase that different ways of life may be 'equally valid'. This statement goes to the heart of the ethical worldview taught by a faith school. Belief in God and in a religious way of life distinguishes between action that is morally good and action that is sin.
They added:
The Draft Advice goes beyond requiring toleration and in effect challenges the very essence of religious belief.
The Independent Schools Standards: guidance for independent schools – published in March 2018  by the Department of Education– says that required standards would not be met if a school:
a. Encourages pupils to see those of particular races or religions as being inferior in any way;
b. Suggests to male pupils that women and girls should be treated with less respect than males or that a woman's role is subservient to that of a man – or vice versa;
c. suggests that same-sex marriages or civil partnerships should not be recognised as being lawful unions under civil law
d. Teaches that disabled people deserve less equal treatment, for example because of sins they are said to have committed in previous lives;
e. Encourages pupils to believe that women who are pregnant without being married should be punished.