A new book – In the Closet of the Vatican: Power, Homosexuality, Hypocrisy – exposes 'the rot at the heart of the Vatican and the Roman Catholic Church today' – and, according to this LifeSiteNews report, is expected 'to shake the Church and the world'.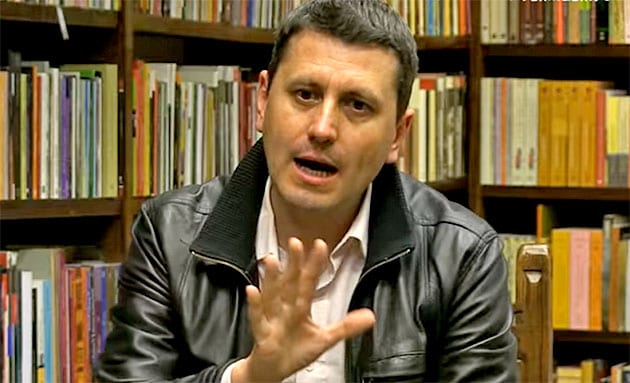 LSN reported that a press release is to be be published today in several different languages that contains more disclosures about  the book authored by French journalist Frédéric Martel, above.
According to the French version of the press release, the book, which became available on Amazon last week, claims that there now exists in the Vatican:
One of the largest homosexual communities in the world.
Its publication was timed to coincide with the start of a sex abuse summit in Rome initiated by Pope Francis.
Martel, a gay socialist, says the aim of the book is to expose the underlying connection among the following issues: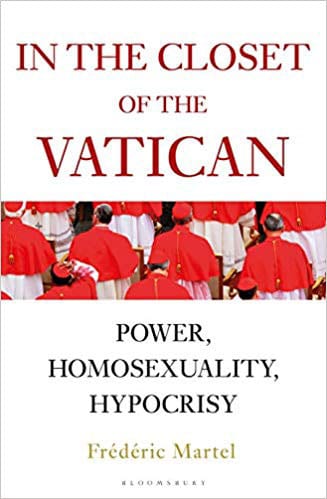 • The celibacy of priests
• The condemnation of the use of contraceptives
• The cover-up of countless cases of sexual abuse
• The resignation of Benedict XVI
• Misogyny among the clergy
• The dramatic fall of  vocations to the priesthood
• The plotting against Pope Francis.
The press release says that Martel describes:
A system founded on a clerical culture of secrecy which starts in junior seminars and continues right up to the Vatican itself.
It is also based on:
The double lives of priests and on extreme homophobia.
The release goes on to say that there exists a certain "schizophrenia in the Church", and that:
The more a prelate is homophobic, the more likely it is that he is himself gay.
Dr Maike Hickson, writing for LSN, said:
Many Catholics, however, remain suspicious of the book … Some Catholics also wonder how the author's own homosexuality might cloud his moral judgment.
The press release concludes:
No one can claim to really understand the Catholic Church today until they have read this book.
In a recent Church Militant episode – called "The Lavender Mafia Unmasked" –  Michael Voris and Christine Niles discussed Martel's book, saying they welcomed it because it could help reveal more information about the state of the Church as they themselves have heard it from different sources over the years.
Commenting on Martel's, Christine Niles says:
Nobody likes a hypocrite, nobody likes a liar. Nobody likes people who lead double lives. If you take a vow and you promised chastity and continence, but you are secretly breaking that vow, people like him [Martel] don't like that.
Niles and Voris agree with Martel on this point, saying "he is correct on that."
Commenting on Martel's claim that the homosexual network within the Vatican is much bigger than expected, Niles says that the book will be an "eye opener" for many Catholic lay people about the fact that:
The Vatican is essentially being run, largely, by homosexuals.