FOR the past week or so the Trinity Bible Presbyterian Church in Weed, California, has been the focus of intense LGBT anger.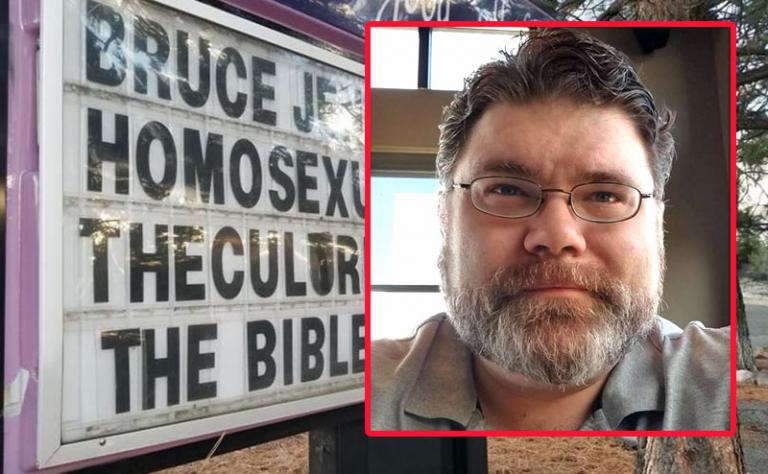 What set off protests and fierce online condemnation was a sign put up by Justin Hoke, above, the church's homophobic pastor. At one point it was vandalised.
The sign declared:
Bruce Jenner is still a man. Homosexuality is still sin. The culture may change, the Bible does not.
The Jenner mentioned is Caitlyn Marie Jenner, an American television personality and retired Olympic gold medal-winning decathlete, who was born William Bruce Jenner on October 28, 1949. She underwent a sex-change operation in 2017.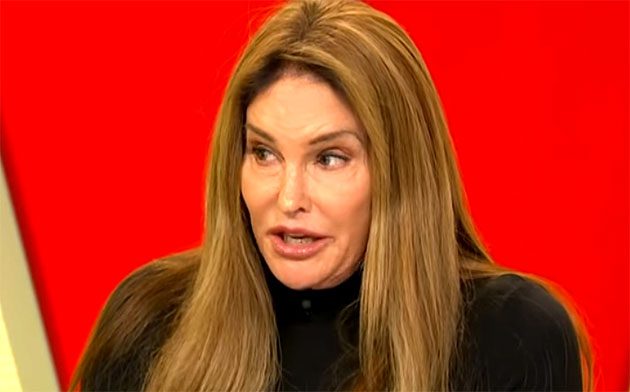 At the weekend Hoke revealed on social media that he'd been forced out of his job.
I was informed by our other elder that he felt he could no longer follow my lead as pastor of TBPC. I was informed that essentially all but one couple in membership would leave the church if I continued as pastor of TBPC. 

Our other elder and the couple felt that those who left would likely return if I would leave.
Hoke explained that it was:
Determined that it would be in the best interest of the local body for us (TBPC and the Hoke family) to part ways.
He added a note of clarification on Monday morning that his departure was not of his doing.
I did not want to leave, I did not quit, and I was willing to stay.
Hoke's sign resulted in two community protests, led by three women unaffiliated with the church who saw a photograph of the churchyard message on Facebook.
Hoke insisted  that his message was one of love, not hate, as love warns others of danger instead of simply letting them suffer the consequences. It would be unloving to stay silent, he outlined.
We believe love warns, and the best expression of love is to be willing to be hated so that others might have the chance to hear truth. If you see a burning building, there are only two reasons not to warn those inside: if you think the danger isn't too great, or if you don't love those inside.
An as yet unknown vandal smashed the sign's the plexiglass, scrambling and stealing some of the letter. The power supply that lights up the sign was also damaged. but Hoke was able to restore the message.
The pastor revealed on his Facebook page that a number of online supporters have asked how they can help him in a "physical or monetary way" now that he has lost his job as pastor, but he declined any such assistance, advising that all he desires is to share the gospel.
Please pray that God would open more doors for me to preach the gospel; that is all I want or need.
It's not known whether Hoke was dismissed because of the adverse publicity the church received, or because it simply woke up to the fact that its congregation was being led by an intolerant idiot.