SHOULD a store use its promotional material to send religious or political messages to customers?
The question arose following the distribution of leaflet by Mac's Fresh Market, a family-owned Christian grocery store, to people in Arkansas and Louisiana – angering some and pleasing others.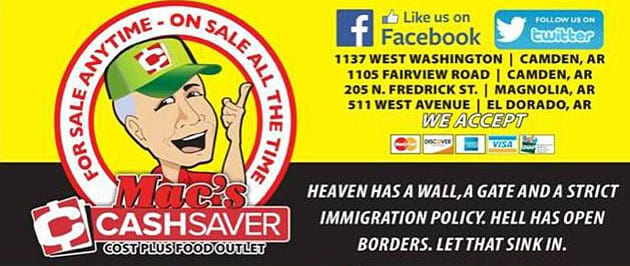 The store's promotional material typically includes a religious or political message at the top, but this one – which was also posted on its Facebook page – is causing quite a kerfuffle.
Some took to Facebook to express disappointment with the store. Wrote one:
Bad move. I hope you go out of business.
Another said:
Check out our weekly ad for great xenophobia!
But one who agreed with the message wrote:
Absolutely agree and support you 100%. How can folks be mad at this? The Bible does say there is a gate and wall.
Another said:
Please stand strong! I'm behind you and feel the same way. Don't be intimidated by the ones who yell and scream the loudest. Thank you for stating the facts!
The store has, in the past used its Facebook page to oppose abortion, using the meme below.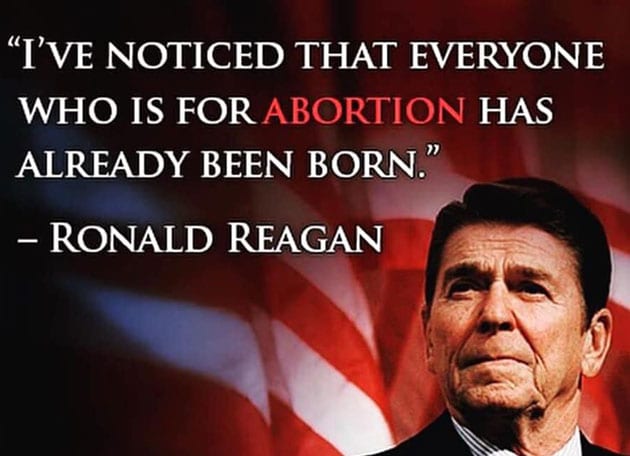 Jack Digby, manager at a Mac's Cash Saver store in Camden, Arkansas, said he's been taking calls from customers who read about the ad online. He said the store owner was aiming for a Christian message and didn't mean to wade into politics.
They're just making a political spin out of it and getting the wrong idea of what it really means. I am for this company and I am for God. There's nothing wrong with what that statement says.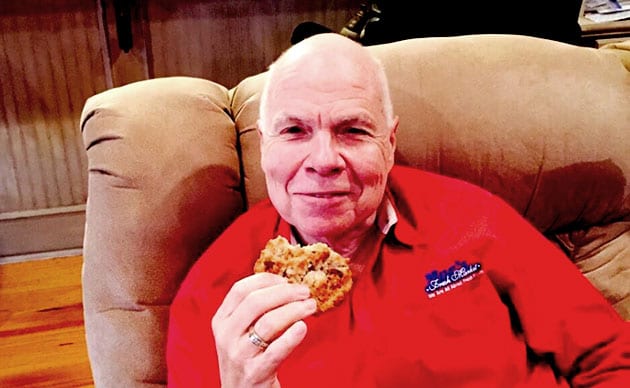 Mac's Fresh Market owner Reggy McDaniel, above, said the message on the circular was about faith, and not, as some suggested, racist.
I thought it was a perfect time because everybody is talking about the border, some people want it, some don't want us to have one. The only thing I was shocked about was that it's racist. I have never in my life been accused of being a racist, I'm 70 years old — I haven't evolved into one.
The company said it stands by its note and has no plans to discontinue putting out ads with messages each week.
Last year, a British pub chain, Weatherspoon, quit all social media because of the flak it was getting for its aggressive demands that the UK should leave the European Union.
The company's Chairman and fanatical Brexiteer Tim Martin said Weatherspoon, which owns 900 pubs, was not benefiting from its presence on platforms such as Facebook – which, incidentally, has a Boycott Weatherspoon page. However, it continues to press for Brexit on beer mats, and in its quarterly magazine and other promotional material.