BENEATH a video report that the skull of a 13th-century corpse nicknamed 'The Crusader' had been stolen by vandals at the weekend from a Dublin church crypt comments are appearing that suggest the culprits must have been Muslim. There are also hints that Jews were to blame.
Here are some examples:
• Can we mention the elephant in the room? who beheads Christian Crusaders?

• I'm not saying it was a Mohammed but it was a Mohammed

• Who would want to take revenge on a crusader?? I wonder who?

• Sounds like it took a bit of hard work getting the gates off big strong men and what other grown men would do such a thing other than Muslims .
Of course there are no big, strong Irishmen on the Emerald Isle, just wee leprechauns.
According to this report, vandals broke into Dublin's St Michan's Church, and in addition to stealing the "crusaders" head they vandalised other centuries-old preserved human bodies.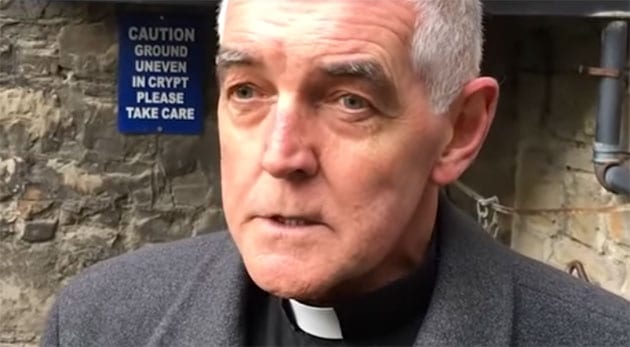 Details of the damage were provided in this video by David Pierpoint, Archdeacon of Dublin, above.
The "Crusader" , most likely a local parishioner, was given the moniker because he was originally buried with his arms and legs crossed, which signaled to historians that he could have been part of the Crusades.
On Monday, a tour guide for St Michan's Church discovered that thieves had broken in and turned the body over. The Crusader's legs had been pushed up into his torso and his head was decapitated.
Archbishop of Dublin Michael Jackson said he was shocked that someone would desecrate this ancient burial place.
I would appeal to those responsible to examine their consciences and return the head of The Crusader to its rightful place.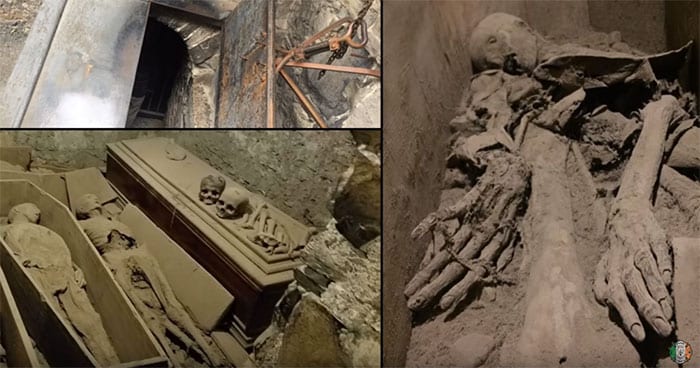 St Michan's Church, founded in 1095, also has crypts on its property that contain the bodies of prominent Dubliners who lived between the 17th and 19th centuries.
The crypts have been a tourist site since the Victorian era. Bram Stoker, the Irish author of the Gothic horror tale Dracula, is believed to have visited the site with his family, according to the St. Michan's Church website.
They now draw about 28,000 visitors every year. The "Crusader" was a special attraction. At about 6 feet, 6 inches, he would have been unusually tall for his time. In the past, visitors were encouraged to shake one of his hands.
Pierpoint fears that the head, which he said had been there 800 years, could deteriorate outside the crypts. He said St Michan's crypts were previously vandalised in 1996, apparently by a group of teenagers who:
Seemed to be playing football with the heads.