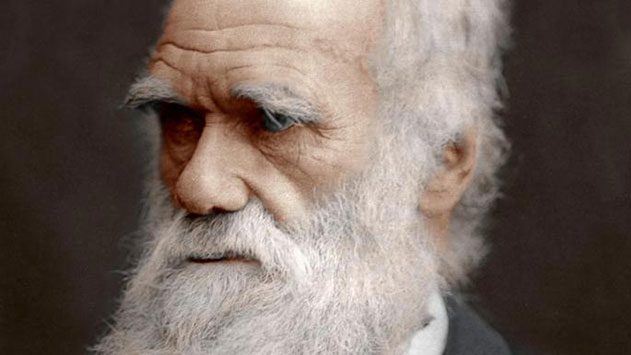 A COMEDY musical about the life of Charles Darwin and and his theory of evolution has had to be cancelled following objections from a group of Christian parents.
Several families threatened to withdraw their children from the play – Darwin Rocks! – which was aimed at 7- to 11-year-olds attending Hartford Manor Primary School, a non-religious community school in a village in Cheshire. But it's to be replaced with a "less divisive" show.
"Down-with-Darwin" Jesus junkies were reportedly angered by one of the scenes that "mocked" a bishop.
Thankfully, there's been a backlash against the decision to ditch it. Another group of parents insist that it is "unacceptable" that their children should have been denied a valuable learning opportunity.
Alan McDonald, a parent at the school who wants the production to be brought back, said:

It really does feel like a huge step backwards. It doesn't seem evenhanded or in any way right.
McDonald, who is a scientist in the civil service, added:
It is something that I think children should be learning about and this vehicle that they use is good. It seems ridiculous to whitewash history and replace it with something entirely vacuous.

I think it is just a thinly veiled attempt to cram religious views over the top of scientific fact which I think is shameful personally.
Another parent, who wished to remain anonymous, said:
It is simply unacceptable that religious fundamentalist views should have such influence in a community primary school and prevent children accessing what should have been a brilliant learning experience.
They added that they were worried that there was a "conflict of interests" as the chair of governors at the non-faith community school is a local vicar.
As well as complaints around the portrayal of the English bishop Samuel Wilberforce, a number of Christian parents also had concerns about a song in the show about "bumping and grinding".
Simon Kidwell, headteacher of Hartford Manor Primary School, said:
We thought it would be a problem to rewrite it. So we decided to change it. However, in hindsight I think that was a hasty decision. We could have put more effort into looking at whether we could have adapted it to make sure it was inclusive of everybody.

I have apologised to the parents and we will consider putting it on in future years if we can make sure those bits are edited so it is inclusive for everybody.
The head added that the chair of governors had not played a part in the decision to cancel the play.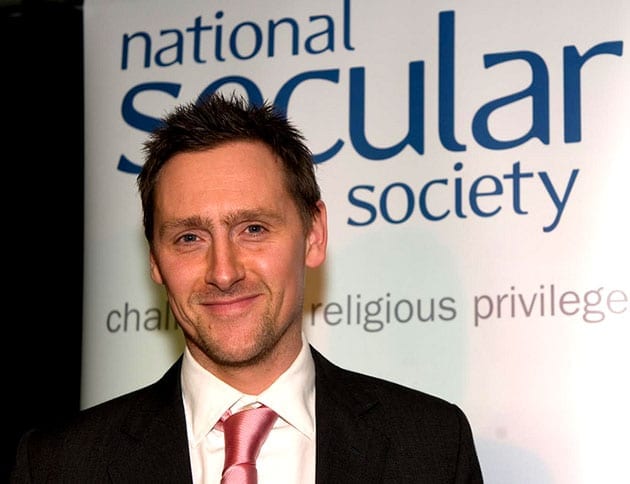 Stephen Evans, CEO of the National Secular Society, above, waded into the row:
We're seeing a worrying trend of parents pressuring headteachers and threatening to withdraw children when teaching doesn't fit their, often narrow, worldview.

Schools should broaden pupils' horizons and need to be supported to do that when faced with external pressure demanding that the education their children receive conforms with parents' religious views.
Last year a row erupted in India over Darwin when a fool called Satyapal Singh said Dawinism was "a myth" and should be banned from schools.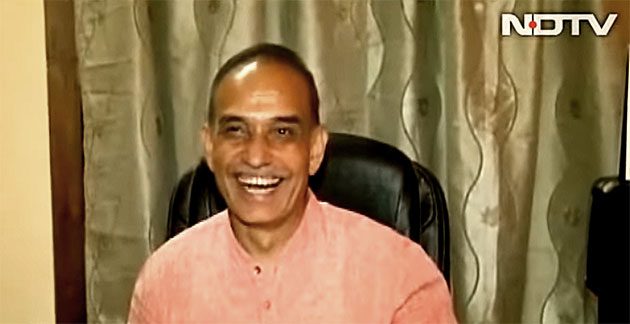 For the record, Singh, above, is India's Minister for Higher Education – and he became a national laughing stock after saying:
I have a list of around 10 to 15 great scientists of the world who have said there is no evidence to prove that the theory of evolution is correct.
He adding that Albert Einstein had agreed the theory was "unscientific".
Singh, who has a postgraduate degree in chemistry from Delhi University, said he was speaking as a "man of science".
Darwin's theory is scientifically wrong. It needs to change in the school and college curriculum.
Since man is seen on Earth, he has always been a man. Nobody, including our ancestors, in written or oral, said they ever saw an ape turning into a human being.
More than 2,000 Indian scientists signed a statement in response calling Singh's remarks simplistic, misleading and lacking in any scientific basis.
The statement said:
It is factually incorrect to state that the evolutionary principle has been rejected by the scientific community. On the contrary, every new discovery adds support to Darwin's insights. There is plentiful and undeniable scientific evidence to the fact that humans and the other great apes and monkeys had a common ancestor.
H/T BarrieJohn (school play report)