RECENTLY women in Gibraltar and Malta got a Valentine's Day gift from Manx people they don't know and will likely never meet. This was no empty, romantic gesture. Rather than chocolates, flowers, perfume or jewellery they will receive practical help in abortion related crises.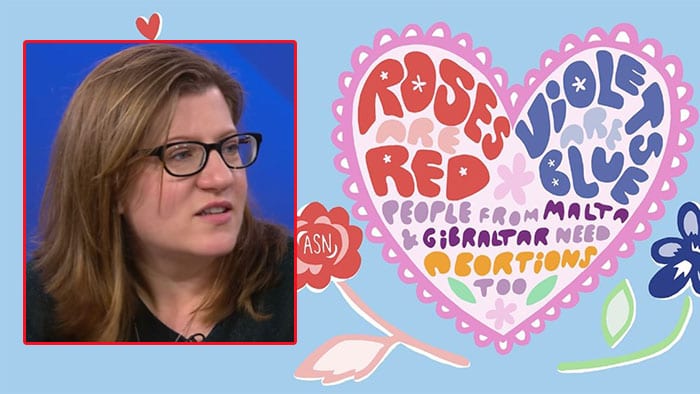 Freethinker contributor, Stuart Hartill, today informed me that Isle of Man Freethinkers had donated £1,000 to the London-based Abortion Support Network, headed by Mara Clarke, inset above. Most of this money has helped establish abortion helplines for women in Gibraltar and Malta. Manx and Irish women will also receive part of the donation.
Hartill pointed out that the Abortion Support Network is still welcoming funding to give the hotlines a long-term future. Donations can be made via a Just Giving page which has so far raised over £6,000.
In a 2018 report, the BBC described Gibraltar as having the harshest anti-abortion laws in Europe, with life imprisonment as the penalty. Currently, women seeking a termination tend to travel to Spain, but post-Brexit even this option could be removed.
Meanwhile Malta – another small island with strong British links – is the only country in Europe where abortion is totally illegal. Even discussing the topic is totally taboo for some parts of a community, estimated to be about 95 percent of Catholic descent, which only introduced a limited divorce law in 2011.
The Isle of Man used to have some of the most repressive anti-abortion legislation in the British Isles, on a par with Northern Ireland and the Republic of Ireland. It was so bad from the late 1960s to the 1980s that Ronaldsway Airport staff dubbed the Monday morning flight to Liverpool the Abortion Express.
Things marginally improved with a 1994 attempt to introduce legislation on the lines of the UK's 1967 Abortion Act, but a combination of inadequate planning, behind-the-scenes pro-life pressure and the misogynistic nature of Manx government at the time made the result practically unworkable.
The beginning of the process which led to the real eventual change in Manx law can be exactly dated to a night in 2016 when Mara Clarke outlined uncomfortable truths to the Manx public at a meeting co-hosted by the Isle of Man Freethinkers and the Positive Action Group (another small, broad-based campaign organisation).
Without that meeting, Manx women would not have been inspired to form the Campaign for Abortion Law Modernisation (CALM), and Manx politicians would not have even considered reform.
Clarke, founder and Director of the Abortion Support Network, said:
A Big ASN thanks to the Isle of Man Freethinkers for their £1,000 donation. We will put their funds to excellent use, helping people in Malta, Gibraltar, Ireland, Northern Ireland and, for the short-term future only, people from the Isle of Man.

We are beyond delighted that the Freethinkers, as part of the Isle of Man's Campaign for Abortion Law Modernisation are at the end of their campaign for free, safe and legal abortion to the Isle of Man. We love this 'pay it forward' gesture of solidarity to help those who still live in places without access to safe, legal abortion.
Hartill's report came just after it was announced yesterday that, in America, the Trump administration finalised new federal rules which will make abortion clinics ineligible to receive Title X Program funding. Planned Parenthood is expected to be stripped of about $60 million in federal funds due to the rule change.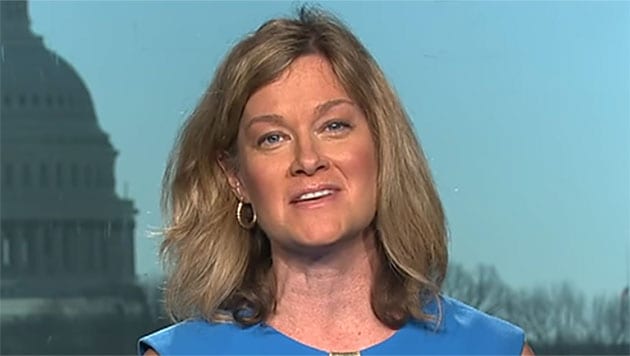 March for Life President Jeanne Mancini, above, was jubilant:
Today, the Trump administration took an imperative first step in the right direction by preventing Title X funds from being misused by those who promote and profit from abortion.

Abortion is not healthcare, yet for decades the federal government has voluntarily supported abortion by subsidizing the industry with hundreds of millions of tax dollars every year.